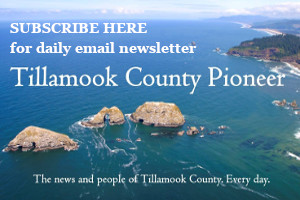 Tillamook Bay Community College (TBCC) has been ranked #8 for Best Community Colleges in the United States for 2022. The report was published from the personal-finance website WalletHub.
In order to determine which community colleges in the US were best, WalletHub selected a sample of 677 schools from the list of member institutions in the American Association of Community Colleges. Those schools were then evaluated on three key areas: cost and financing; education outcomes; and career outcomes. Researchers constructed these three dimensions using 19 total metrics with corresponding weighted scores. Some of the metrics include the cost of in-state tuition and fees, average amount of grant or scholarship aid received, faculty salary, graduation rate, student-faculty ratio, and median salary after attending.
"This ranking validates all the great work being done by our wonderful, talented staff that are all passionate about helping students succeed," said TBCC President Ross Tomlin. "I greatly appreciate all they do for our students. We also have very supportive communities throughout Tillamook County that appreciate the work we are doing to help change lives for the better with education."
TBCC was one of four community colleges in Oregon to be recognized and the highest-ranked for the state. Also on the list was Mt. Hood Community College; Blue Mountain Community College and Clackamas Community College.
A link to the full report is available on the College's website, tillamookbaycc.edu.