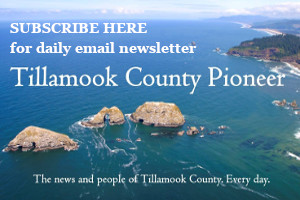 Please join the Tillamook Bay
Watershed
Council
next Tuesday
,
April 25th
, for a special meeting featuring Tillamook High School students and their award winning science projects. Come and learn about the exciting work our locals kids are doing in the area of ecosystem sciences, and stick around for the
Council
's monthly meeting. We'll be discussing the
Council
's
watershed
restoration activities, including this summer's major projects, the Skookum Dam removal and the South Fork Trask road obliteration.
The meeting will be held in the Hatfield Room at the Tillamook County Library from 6:30PM to 8:30PM. Doors will open at 6:00PM and there will be snacks and refreshments. This event is FREE and open to the public.
Here is the meeting agenda:
Monthly Council Meeting Agenda  April 25, 2017 – 6:30pm – 8:30pm
Hatfield Room, Tillamook County Public Library
6:30PM – Welcome by Dave Wells, Council Chair
6:35PM to 7:15PM – Tillamook High School Science Projects
7:20PM—Council Business Meeting
1) Call to Order by Dave Wells, Council Chair
2) Introductions
3) Public comments/Partner Updates
4) Council Business
a. Approval of February 28th  & March 28th minutes
b. Financial Report, February and March 2017
c. Coordinator's Report
d. OWEB Grant opportunities
e. Partner updates (TCSWCD, ODF, TEP, BLM, ODFW and others if available)
f. SFC Video Screening
The next Council meeting will be held Tuesday, May 30th. Guest speaker will be Derek Wiley, ODFW Life Cycle Monitoring Biologist. Doors will open at 6:00PM and the presentation will begin at 6:30PM.