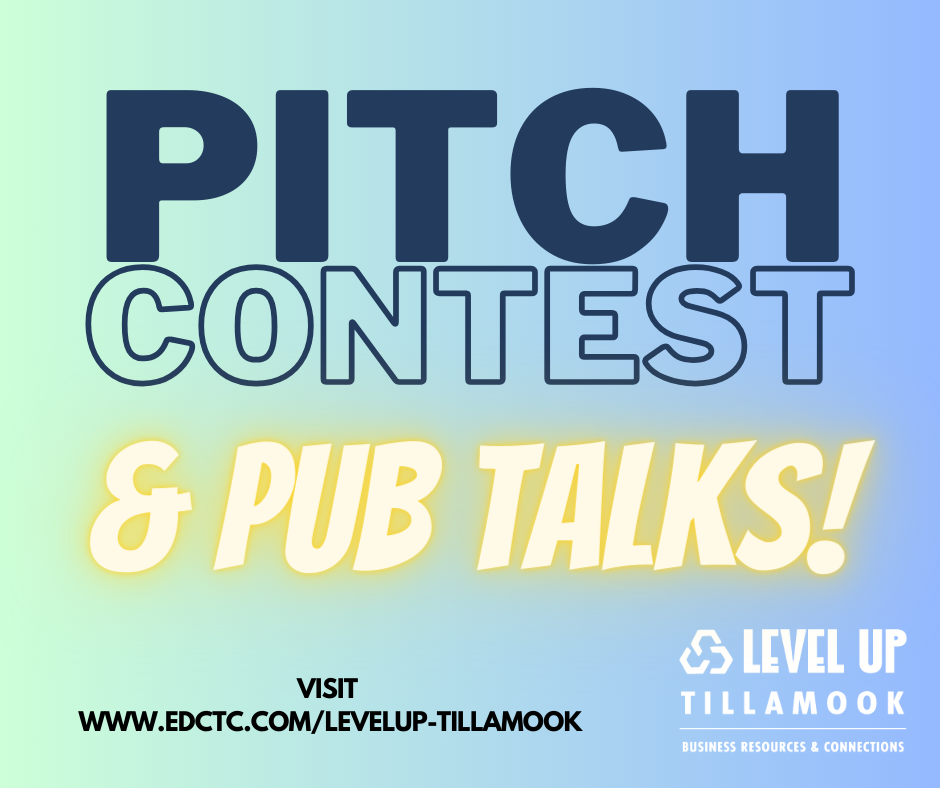 By Justin Aufdermauer, Executive Director
And here are the nominees for Program of the Year and Development Project of the Year. Program of the Year was a new category we added this year to try and capture some of the organizations, projects, events and other work being done in our county that doesn't really fall into a traditional business category. Since these are the Community Awards, we wanted to do our best to represent the community as a whole. Development Project of the Year is for those projects that were completed in 2018.
For Program of the Year, the nominees are:
Tillamook County Pioneer: Keeping the community informed about local news, issues and events in an open format, and providing a venue for communication and public awareness for the betterment of our community has secured the Pioneer's nomination for Program of the Year.
'Shop with a Cop': A Tillamook tradition since 2004, 'Shop with a Cop' has helped more than 650 children in our community buy gifts for their family and themselves, all while helping enhance the image of police officers with children.
Explore Nature Series: In 2018, the Explore Nature Series hosted more than 60 free events all over Tillamook County including beach clean ups, hikes, gardening days, Shop at the Dock in Garibaldi and more. Their events highlight the bounty of our area and encourage participants to be good stewards when they're outside enjoying our natural resources.
Tillamook County Library: Last fiscal year, the Tillamook County Library offered 1,145 programs and more than 18,000 people attended. These programs are catered to infants, toddlers, teens, adults and everyone in between. All programs are free and open to the public.
Truck Driving Program: Offered through Tillamook Bay Community College, the brand new truck driving program is made possible through several community partners including Zwald Transportation who was instrumental in the development of the program when they saw the industry need in our community, going so far as to provide a driver for the instructor, helping acquire equipment and getting the information about the program out to the community
For Development Project of the Year the nominees are:
Flavors on First: Adding all kinds of variety to food choices downtown and creating an inviting public space with a great atmosphere for events and year round were just two of the reasons Flavors on First (also known as Kimmel's Food Cart) received a nomination this year.
Werners Beef & Brew: Another investment from the family that continually raises the bar for quality and experience throughout the region, Werners Beef & Brew focuses on using and selling local products and creating an entirely unique spot for breakfast, lunch or dinner – or just a place to grab your favorite Tillamook-made snacks from their marketplace and deli.
Hwy 6/101 Realignment Project: Driving through Tillamook it's hard to not see the benefits of this lengthy highway realignment project. With the enhanced walkability and atmosphere downtown is only just starting to see the domino effect of other private investments and revitalization efforts triggered from what was one of the single largest investments made by ODOT in the City of Tillamook.
Tillamook Creamery Visitor Center: Even before their remodel, the Creamery was bringing more people to our part of the world than any other man-made establishment. This volume of traffic to our area helps support other retail and restaurant establishments and this multi-million dollar project shows a long term investment into our community.
Dutch Bros – Tillamook: In addition to raising thousands of dollars for local programs such as the needy child fund at Tillamook High School, Dutch Bros employees 3-6 people at any given time and owner Jared Nunnemaker has chosen to invest a huge chunk of time and money in developing this location, bringing this household-name coffee to Tillamook.
If you'd like to reserve your tickets for the Chamber Community Awards Banquet happening on Jan. 19, please call our office at 503-842-7525 or email info@tillamookchamber.org.