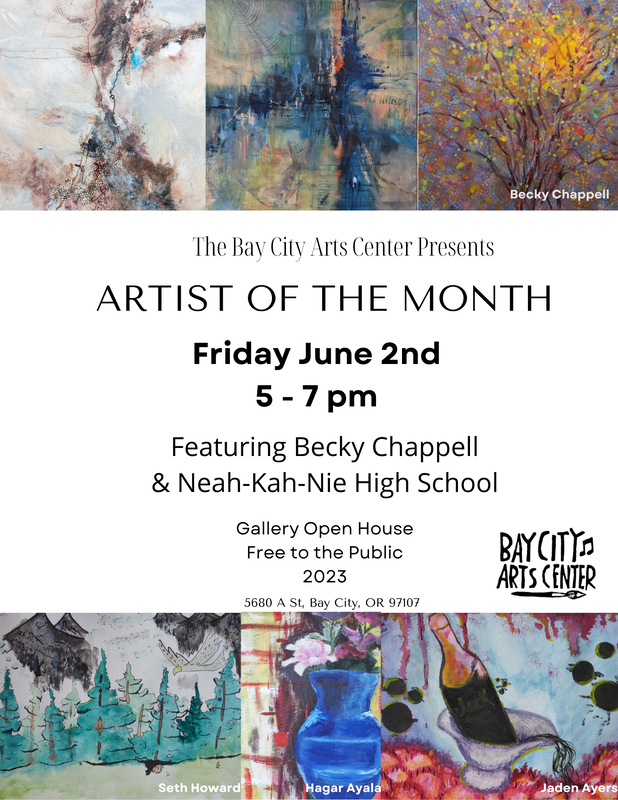 There are just a few weeks left to make your nominations for the 2019 Community Awards, sponsored by the Tillamook Chamber of Commerce.
This year's award categories include Business of the Year; Small Business of the Year; Development Project of the Year; Citizen of the Year and – new for 2019 – Program of the Year. "What we've found is there are a lot of great things happening in the community that don't really fit well into the four traditional categories," noted Sierra Lauder, the Director of Events and Downtown Promotions. "These could be things like events, non-profit work, and even educational programs offered through community partners. It's all of that type of work that doesn't fall under a single person or business but really deserves recognition."
Lauder said some examples could be the inaugural Crave the Coast event hosted by Visit Tillamook Coast earlier this year; the popular Explore Nature Series tours; the Senior Prom that Rotary hosts every year; or the Double Up Food Bucks program offered through Food Roots that increases the amount of SNAP dollars customers can spend at local Farmers Markets.
"The criteria used to judge this new award is the same as the others," Lauder said. "The committee will be looking at how this program, event or idea enhances the livability of Tillamook County and its long term investment in our future."
The committee that judges each nomination is comprised of past winners and Tillamook Mayor Suzanne Weber, Lauder said.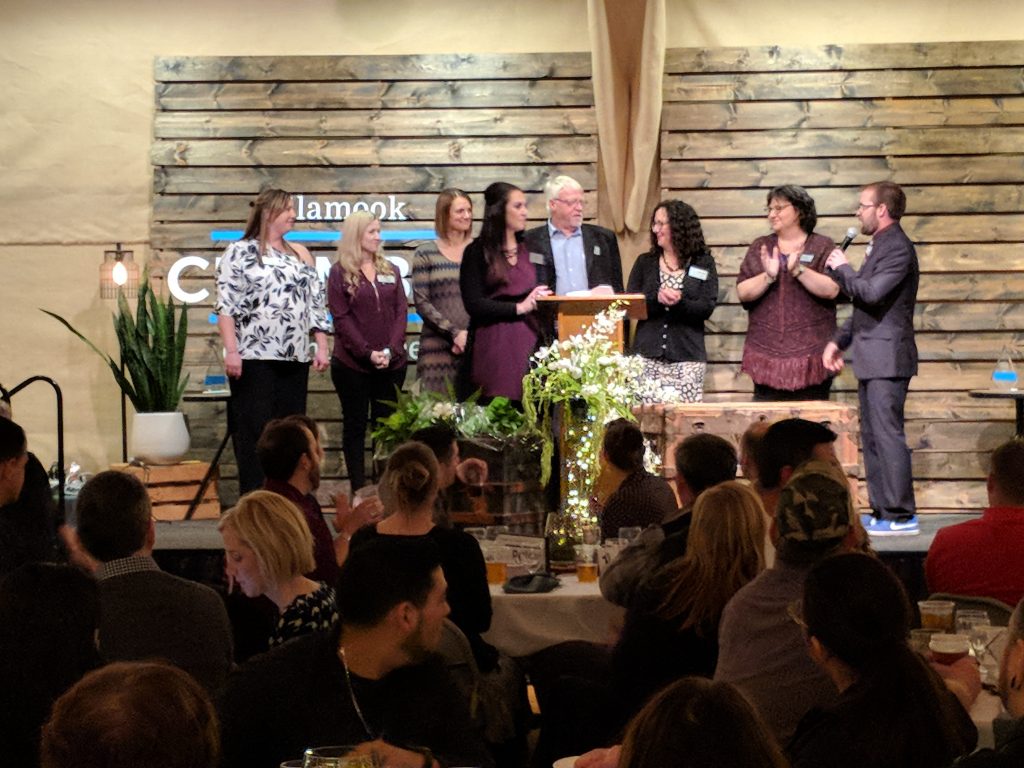 "Last year our winners were Werners Gourmet Meat Snacks, Sue Cudd, De Garde Brewing and Yo Time Frozen Yogurt, respectively," she said. "So there will be some combination of representatives from some or all of those businesses reviewing the nominations and making the selection. While the Chamber facilitates the Awards process and provides the forum, we are actually pretty hands-off in the selection process and membership is not a factor in who gets nominated or how winners are selected."
Nominations are due Dec. 1 to give the committee enough time to meet and the Chamber enough time to have plaques made for winners. The nomination form is online again this year, at tillamookchamber.org/nominate.
"We really made an effort to condense the four areas of questions into a single question so that people could very quickly go online, make a nomination, and in a single sentence if they wanted to tell us why this person, place or project deserves to win," said Sayde Walker, the Chamber's Communications Manager. "So we really simplified the process even more this year, and are open to receiving multiple nominations for the same entity. No one should assume that someone is nominated; if you have an idea about a person, business or program that you want to see recognized, definitely go fill out the nomination.
"Last year we had some of the most nominations we'd ever received," Walker added, "so we know the online form is an easier way for people to participate and we wanted to keep that going and make it even easier."
The Chamber team is hoping to surpass the number of nominations they received last year, and noted there are a lot of ideas that come to mind.
"When you look around, there's the new Flavors on First Food Cart Court; there's new businesses – from the Salty Raven studio to the Food Roots FarmTable and Kristy Lombard Pottery Studio, all within a block of each other," said Justin Aufdermauer, Executive Director of the Chamber. "We have these brand new sidewalks and landscaping, wayfinding signs are going up, we have Werners Beef & Brew that opened this year, and the remodeled Visitor Center at the Creamery with its expanded viewing area and farm displays. There's the new Dutch Bros Tillamook out on Hwy 101 that's been doing a great job raising money for Tillamook schools. The possibilities are endless, and I think we're going to see some really phenomenal nominations this year."
The nominees will be recognized at the 2019 Community Awards Banquet on Jan. 19 at the Tillamook County Fairgrounds. To inquire about tickets to the Community Awards Banquet give the Chamber a call at 503-842-7525 or email info@tillamookchamber.org. For further nomination information, contact Sierra at sierra@tillamookchamber.org or call 503-842-7525.