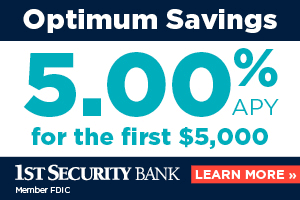 August 31, 2022. Tillamook Coast Visitors Association (TCVA) announces the 2022-2023 fiscal year grants opened on September 1, and applications will be available online at tillamookcoast.com/grants. The grants are funded by the transient lodging tax (TLT) collected by the county, and administered by TCVA.
The tourism-related facilities grant has $500,000 available, open to government agencies, special districts and nonprofits for tourism-related projects. The maximum request is $75,000. No match is required, but if used as a match for other grants, the additional funding must be in place or be committed to the project. Examples of previous tourism-related facilities grants can be viewed here. Deadline to apply is December 1, 2022.
The tourism marketing grant is funded annually at $100,000 with a maximum request of $10,000. Agencies, special districts, nonprofits and private businesses related to the tourism industry are welcome to apply. Past projects include website development, social media campaigns, online marketing campaigns, videos, exhibits, tradeshow booths, brochures and many others. The marketing application has an extensive list of eligible projects as well as those that are non-eligible. Deadline to apply is November 1, 2022.
Tillamook County has awarded more than $5 million in tourism facilities grants since 2015, soon after the transient lodging tax was collected and available for disbursement. The county is a leader in destination development in Oregon and one of the first to make tourism-facilities grants available beyond visitor or convention centers. Also since 2015, TCVA has invested $850,000 in marketing grants to local organizations and businesses; that amount includes $100,000 the Tillamook Creamery matched in 2020 during the first year of Covid-19.
A third grant for business signage is a pilot program made available in spring, 2022. It is a 50% matching grant, up to $10,000, for brick-and-mortar tourism businesses in accommodations, recreation & entertainment, food & beverage, and visitor information centers. $166,000 is currently available and will continue until funds are exhausted. Find out more here.
Questions about grants can be directed to Amy Blackburn, Deputy Director of TCVA: amy@tillamookcoast.com