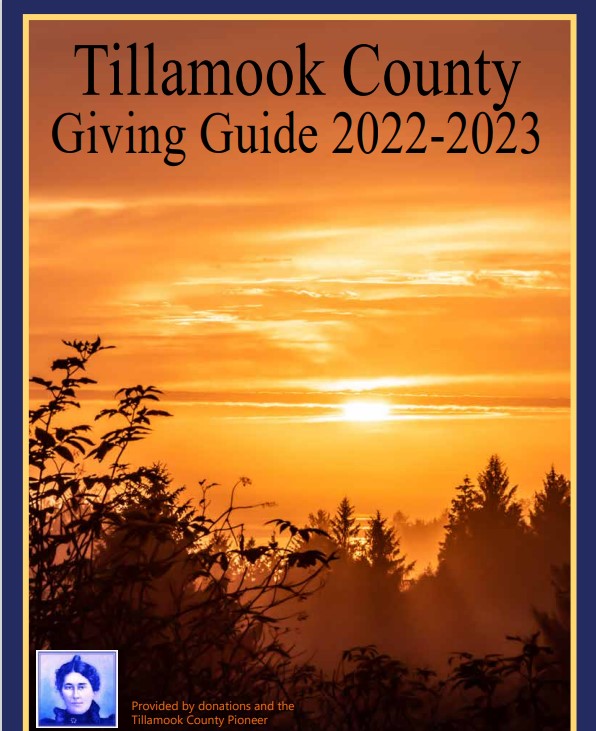 Sit back and enjoy a garden tour with Mark Kuestner. His garden is a wonder to behold – and is featured in the Hardy Plant Society. Here is tour #2 in the Tillamook County Pioneer's 2020 Virtual Garden for Tillamook County Master Gardeners Association. One of the many events "planned" for 2020 the TCMGA Garden Tour is held every other year, and usually features self-guided tours through a variety of local gardens, and proceeds benefit the TCMGA's Scholarship fund. Since gatherings are limited, the Pioneer is bringing the gardens to you … we hope you enjoy these tours and if you would like to donate to the TCMGA's Scholarship fund, please send checks to 4506 3rd Street, Tillamook, OR 97141, or go to https://tillamookmastergardeners.com/home/.
The Kuestner's Garden Description:
We moved into this 1995 Manzanita house and garden in November 2015. We have removed most of the original plantings, to allow more room for new landscape and plant experimentation. Two shore pines had to go due to pine gall, a cottonwood due to it being a suckering, weedy tree, and a magnolia because it was in the wrong place.
Besides removing trees over the last 3-4 years, also took out azaleas, viburnum, escallonias, weeping cherry, day lilies, Iris, hydrangea and many orange crocosmias.
Remaining original plants: large fuchsias, huckleberries, salal, a pieris, arbutus unedo and Pacific Wax myrtle.
Converted a wide, gravel RV parking area in the front yard into raised beds, adding another raised bed along our side garden where the neighbor's have a 2 foot high by 45 foot long concrete retaining wall topped with their wooden trellis. We added mural paintings on the wall last year. Along with the raised beds there are gravel pathways, a small pool with a carp water spitter, and paved sitting area.
Our soil is almost pure sand, and we're perched 180 feet up from the Pacific Ocean. Drainage is instant. In addition to adding compost to create the raised beds, we've added many truck loads more to all our garden areas.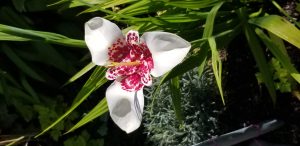 Plants: abutilons, agastaches, brugmansias, dahlias, drimys, echiums, grevilleas, lilies, pittosporums, roses, salvias, herbs, and many other oddities and old friends.
Natives include: salal, huckleberries, Pacific wax myrtle.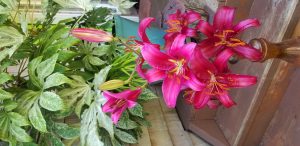 There are planters of all sizes and colors, hypertufa troughs, concrete water meter covers, a galvanized horse trough plus a small shed/greenhouse.
This year's project is converting the area off the back deck, clearing it of salal and huckleberries, to allow new landscape and plants!
The other "project" Mark is leading is a plant sale to benefit the Wonder Garden at Hoffman Center (see the Pioneer's early Spring tour of the Wonder Garden on our YouTube Channel.) The plant sale is coming up in September, and we'll get a sneak peak at some of the plants that Mark is propagating for the plant sale.



The Kuestner's have filled their standard-sized lot with hundreds (literally) of plants. In the video, Mark will mention botanical and common names of some of the plants. If you have a question about a particular plant, just message to tillamookmastergardeners@gmail.com or editor@tillamookcountypioneer.net.
Here is a PDF of the 19 page (yes 19 page) plant list for the Kuestner garden.