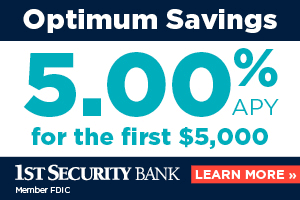 By Laura Swanson
With our unhealthy/hazardous air quality the last couple of days, it's time for another Tillamook County Master Gardeners' Garden Tour.
Here is a wonderful relaxing tour of Corrine and David Dumas' garden along the Trask River near Tillamook. For our third garden tour, we traveled to central Tillamook County and about 7 miles up the Trask River for another distinctly different garden. This one is an established garden. David and Corrine Dumas have been working on the garden areas for 15 years. The property had been in the Dumas family, Dave's parents sold the property in the 60's and he bought it back in 1988. They moved here in 2005 and have been working on the yard ever since.
The riverfront, hillside landscaped yard is about 2 1/2 acres and a work in progress. (Aren't all gardens?) There are four arbors leading to different areas, and five "wine stops" with names such as "Serenity Now" as they enjoy giving tours of their restful garden. There are different areas in the yard — shade garden, hosta, Japanese maple, bamboo, sun, and raised beds. The mature trees, forested area and native plants are incorporated with a variety of other specimen plants.
Every year, Corrine designs and grows annual baskets that greet visitors at the top of the driveawy. This year's combination includes Solenia Sun Begonias and sweet potato vines. With challenging areas, the Dumas' have used unique plants to cover retaining walls, including a climbing hydrangea. A pink hydrangea – Cityline variety – lines the path leading to the original cabin. The Dumas' patterned their garden after the Portland Japanese garden and have taken several pruning classes there.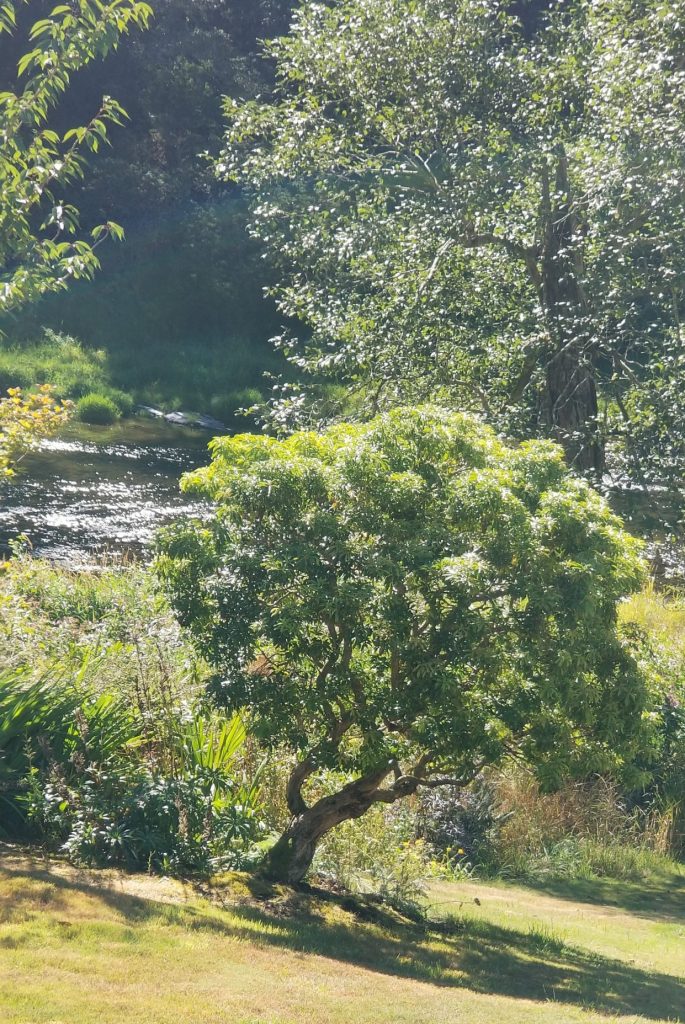 The garden has many varieties of Japanese maples and Pieris Japonica specimen that Corinne has pruned into flowing living sculptures.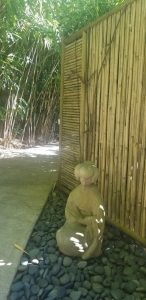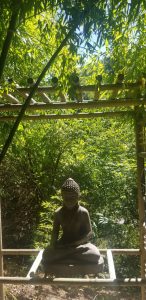 David's favorite area of the garden is the bamboo grove with yellow grove and Mosa – timber bamboo. There is a raised bed area with perennial flowers for cutting – dahlias, calla lilies, snapdragons, and also raspberries. An herb and vegetable garden, also in raised beds are right off the kitchen for easy access. Provence lavender lines the pathway through the sunny garden area, near the greenhouse and compost bin areas.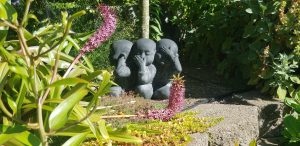 Japanese forest grass and "Beesia" an evergreen perennial add more Asian flavor to the planting areas.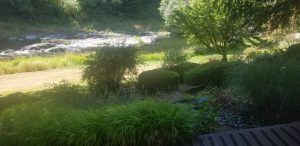 A unique "pond" system collects rainwater during the rainy season, filling first one and then another pond.
The Dumas garden was featured on past TCMGA "Spade and Wade" garden tour. One of the many events "planned" for 2020 the TCMGA Garden Tour is held every other year, and usually features self-guided tours through a variety of local gardens, and proceeds benefit the TCMGA's Scholarship fund. Since gatherings are limited, the Pioneer is bringing the gardens to you … we hope you enjoy these tours and if you would like to donate to the TCMGA's Scholarship fund, please send checks to 4506 3rd Street, Tillamook, OR 97141, or go to https://tillamookmastergardeners.com/home/.