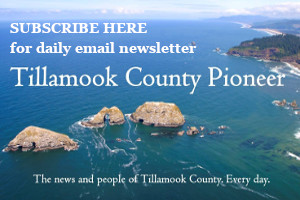 In the summer of 2020, Tillamook County was presented with a unique and rare opportunity to acquire one of the largest remaining beachfront properties in Pacific City, Oregon. On April 30th, 2021, the County closed on the Fay Jensen Property – nearly 6 acres, 14 tax lots, including a 1947 house and 1950 four-plex, running along the beach directly north of the PC Turnaround and south of the Kiawanda Community Center. A $2.875 million sale, purchased through the use of County Transient Lodging Tax (TLT) funds, "This is a big investment and a milestone from a TLT standpoint," Tillamook County Commissioner Mary Faith Bell comments. "I see it as a way of investing in the community and creating value-added space, such as a boardwalk over the dunes so that pedestrians aren't walking in the same place as cars. It is an ideal use of TLT funds. I'm excited by the possibilities."
The Faye Jensen Trust reached out to the County last year, prior to listing, to see if the County might be interested in the property. Original owner of the Kiawanda Community Center property, Faye Jensen was a true pioneer of progressive development in the Pacific City community. "She was brilliant, forward thinking, really wanted to do development that benefitted the community. Twenty years ago, watching a woman make decisions like that, a woman developer was rare," noted Sarah Absher, Director of Community Development for Tillamook County. "Faye's last project was Four Sisters in the early 2000s, when she talked about creating attainable housing in PC. She said, the lots are small and so are the yards but people are going to be able to afford this. Faye's understanding of what the community needed was spot on."
Coming from the 2016 Cape Kiwanda Master Plan, Tillamook County issued an RFP early this spring and is currently in negotiations with a professional consultant team of engineers and architects to prioritize, design and implement the strategies of the 2019 Parking Management Plan (PMP).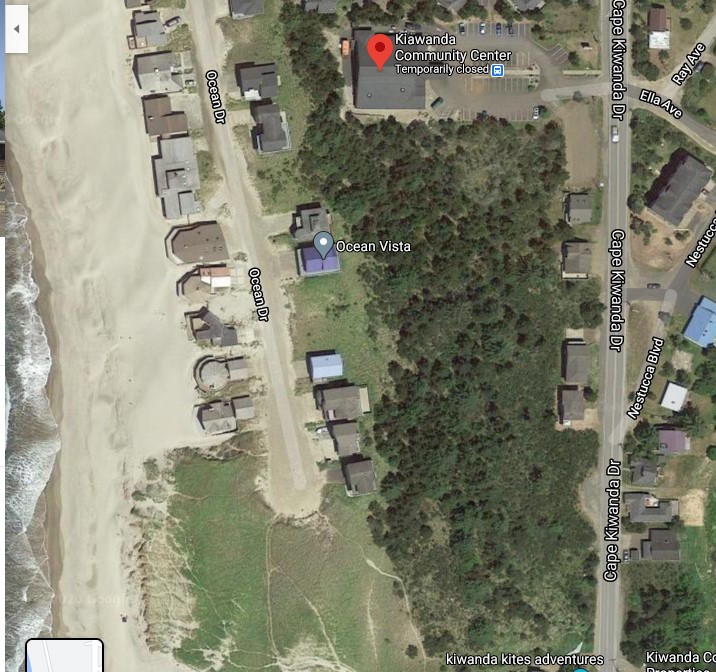 The eight (8) strategies outlined in the RFP now include the Jensen Property:
1. Reconstructing the Cape Kiwanda Parking Lot
2. Replacing the Cape Kiwanda Parking Lot Restrooms
3. Upgrading the Cape Kiwanda Parking Lot Garbage and Recycling Facilities
4. Constructing the Cape Kiwanda Drive Multi-Use Path
5. Relocating Webb Park
6. Improving parking shuttle services
7. Completing development of the Nestucca Valley Community Alliance (NVCA) Lot
8. Developing the Jensen Property
"I'm excited to engage in the community process. Many people were involved with creation of the Cape Kiwanda Master Plan and the PMP, which we've begun to implement, and we are now seeing how it interacts with the real-world environment. The PMP has been rolled out into the operational phase and now the community can come back together and help us plan again. What can we do with an additional resource that we didn't know we would have; what do we want to do with it?" Commissioner Erin Skaar asks the community. "Just because I am a commissioner, I should not be the loudest voice in the room. I personally have a penchant for parking, potties, and trash (PPT). When we created the TLT in 2014, we made a commitment to our residents to protect the quality of life for those who live here. When we provide services for our visitors, we protect our local residents. We own a responsibility to the less glamorous pieces of the puzzle and PPT must be incorporated into this new purchase, but the property has some beautiful spaces that can meet next level needs…venues for an event, trails?"
The Jensen Property is in alignment with the PMP and comes during a pivotal moment in time when COVID-19 has produced growing numbers of outdoor visitors and new ways of living and working in more rural destinations. "Pacific City is the 2nd largest rural unincorporated community in Oregon, next to Sun River," David Commissioner Yamamoto points out. "The Cape Kiwanda Master Plan has always envisioned a bike ped-path and has had problems with available right-ofway towards south end. It has been a difficult concept to design how we bring people across the Beachy Bridge. The Jensen property is beautiful, full of pines and views. It can become one of the hubs of the west side. We have some rough ideas at the County, but we really want to involve the community – they will give us ideas that we haven't even thought of."
The County believes that the Jensen property holds keys to a more successful implementation the Master Plan and PMP strategies; a chance to seek alternatives, discover opportunities and increase community resiliency through hazard mitigation such as long-term dune impact stabilization. "I think Faye would be pleased to see the County moving forward with development focused on creating areas for family activities, honoring PC history – their heritage and culture – and educating visitors about land stewardship," said Sarah Absher. "We can achieve a balance between development and
natural resource protection that the community will value for years to come."