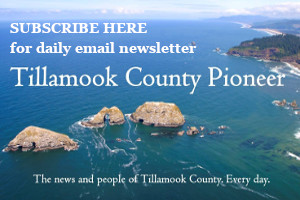 Tillamook County Community Health Centers are working to improve access of COVID-19 information and will be providing weekly updates on Friday mornings on the radio and Friday afternoons on social media.
Tillamook County Case Summary as of 9/03/2020:
2 new confirmed positive cases
1 hospitalized with COVID-19 related illness
40 total cases (4 presumptive and 36 confirmed)
2,670 negative tests
36 positive tests
2,704 total tests completed
7 active cases (in isolation or quarantine)
33 closed cases (isolation or quarantine complete)
0 COVID-19 related deaths
Weekly Details on new COVID-19 Cases:
Of the two new cases of COVID-19 this week, 1 individual is aged 40-49 and the other is 30-39. The cases are independent of each other. Case investigation had been undertaken and contact tracing and follow up is ongoing.
Here is a statement from The Schooner Restaurant & Lounge posted to today September 4th on Facebook:
We have closed down operations today, Friday, September 4th, to sanitize and deep clean due to an employee testing positive for COVID-19.
After learning of the positive result, we have taken all action required by the CDC, as well as the Tillamook County Health Department. The employee and those they were in direct contact with are under quarantine for 14 days, and all areas of the restaurant are currently being sanitized. We have no reason to suspect the employee had come into contact with any restaurant customers, but we encourage you to contact the County Health Department or your primary care physician with any health concerns you may have.
We are saddened to be missing you today, however taking these measures is what will allow us to keep our employees and customers safe. We apologize for any inconvenience this may cause you on this holiday weekend and look forward to re-opening Saturday September 5th at our regular hours of operation.
Sincerely, Lexie Fields, General Manager


For community members with health concerns, please call Tillamook County Community Health Center's COVID-19 nurse information line: 503-842-3940.
Remember – wash your hands, wear a face covering, and watch your distance, we are all in this together!
**Oregon Health Authority Definitions: **
A presumptive case is a close contact to a known case – on our list of persons we are monitoring – who develops symptoms but do not get tested. We presume they are positive and follow them as we would a positive case.
Documented recoveries- person is considered recovered after 90 days and Oregon Health Authority makes that determination.