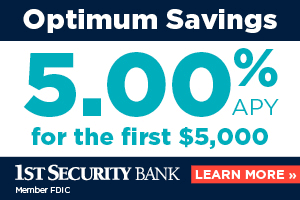 EDITOR'S NOTE: The Pioneer has been reporting updates on COVID-19 cases daily, and today October 7th, Tillamook County had its highest daily case count, reporting 5 new cases. As soon as we received the OHA press release, we contacted Gordon McCraw, the County's COVID-19 Incident Manager and public information officer for details as we knew that folks would want to know. Per Gordon, four of the cases are a family unit/connected, and one other, unconnected case. The Pioneer always confirms with our County officials the information reported by OHA to be sure that we are providing the most up-to-date and accurate information.
This is a reminder to everyone — we must remain diligent. Tillamook County residents should be proud of the fact that we have one of the lower case counts in the state, but COVID-19 is very much still here, and will be for some time. Remember the 3 W's – WEAR YOUR MASK, WATCH YOUR DISTANCE and WASH YOUR HANDS.
PORTLAND, Ore. — COVID-19 has claimed two more lives in Oregon, raising the state's death toll to 583, the Oregon Health Authority reported at 12:01 a.m. today, October 7th.
Oregon Health Authority reported 305 new confirmed and presumptive cases of COVID-19 as of 12:01, bringing the state total to 35,634.
The new cases are in the following counties: Baker (3), Benton (4), Clackamas (22), Columbia (7), Coos (6), Crook (1), Deschutes (11), Douglas (3), Jackson (21), Jefferson (1), Josephine (6), Klamath (2), Lake (1), Lane (53), Lincoln (1), Linn (31), Malheur (5), Marion (25), Morrow (1), Multnomah (43), Polk (3), Tillamook (5), Umatilla (13), Wallowa (2), Wasco (4), Washington (26) and Yamhill (5).