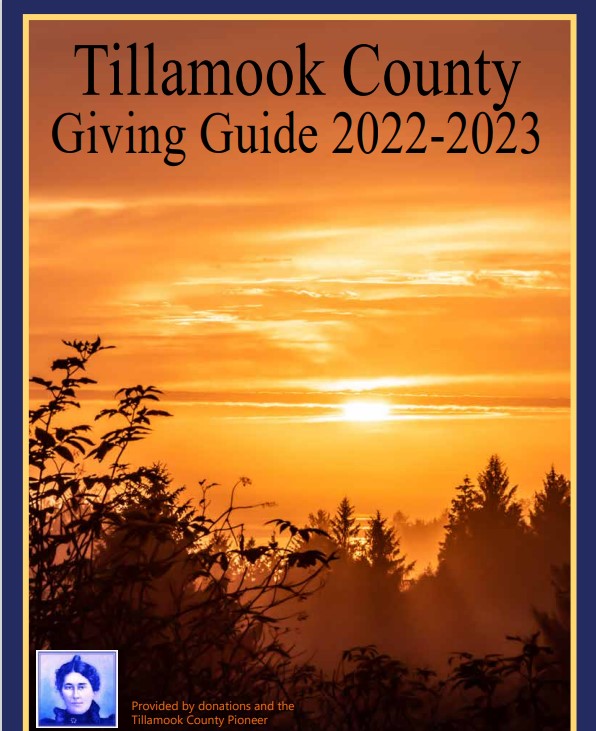 COVID-19 Corrections – from Gordon McCraw, Tillamook County Emergency Director and COVID-19 Incident Commander
Just to clear things up due to the Oregon Health Authority COVID  errors (in the daily reports). At the end of last week (July 31st), we were at 24 positive cases with all of them having cleared (recovered). This weekend, August 2nd, we were notified of 4 new cases, a family unit, bringing our total to 28. Here is where things got foggy.
On Monday August 3rd, we were notified of two more cases, but Tracing found one of the two traveled to Tillamook to be tested though they did not live here. This brought our number to 29 but OHA had already reported the two cases on their website.
Yesterday, August 4th we were notified of another positive case (ONE), but again, OHA recorded two. The ONE new case brought our total to 30 positive cases. Lots of moving parts on both our parts.
TODAY, August 5th, the county was notified of 4 additional presumed cases, which brings the total to 34 cases, which is the current number being reported for total cases on the OHA data dashboard.
Oregon reports 342 new confirmed and presumptive COVID-19 cases, 5 new deaths
COVID-19 has claimed five more lives in Oregon, raising the state's death toll to 333, the Oregon Health Authority reported Tuesday August 4th.
Oregon Health Authority reported 342 new confirmed and presumptive cases of COVID-19, bringing the state total to 19,699.
The new cases reported are in the following counties: Baker (2), Benton (3), Clackamas (21), Clatsop (1), Columbia (5), Coos (3), Crook (1), Deschutes (8), Douglas (5), Harney (2), Hood River (5), Jackson (17), Jefferson (13), Josephine (1), Klamath (2), Lane (12), Linn (1), Malheur (33), Marion (23), Morrow (11), Multnomah (57), Polk (4), Tillamook (2)*, Umatilla (61), Union (4), Wasco (1), Washington (29), and Yamhill (15).
*NOTE:  See above information from Gordon McCraw – Tillamook only had ONE positive case yesterday, August 4th.
Oregonians will continue to receive increased food benefits in August
The Oregon Department of Human Services has received approval by the federal Food and Nutrition Service to continue in August to provide increased food benefits and waive the interview requirement for new applicants – making it faster and easier for Oregonians to access benefits.
This will result in an additional $30 million to eligible Supplemental Nutrition Assistance Program (SNAP) recipients in August 2020.
"As the pandemic continues, access to food has worsened greatly," said Self-Sufficiency Programs Deputy Director Claire Seguin. "Providing another month of emergency assistance will help ease the threat of chronic hunger in Oregon."
SNAP households will automatically receive the additional allotment in the same way they receive their current benefits. For most customers this is an EBT card. The additional benefit amount will be disbursed on the schedule below to all eligible SNAP households.
No additional action is needed from Oregonians already enrolled in SNAP. The increase brings all households to the maximum SNAP benefit. Households that already receive the maximum benefit will not receive any additional benefits.
Resources
Public charge rule blocked amid COVID-19 pandemic
A judge issued new injunctions last week blocking the public charge immigration rule during the COVID-19 pandemic. This will allow immigrant communities across Oregon and the rest of the country to access critical health care and public benefits during the current health crisis.
The injunction issued against the Department of Homeland Security prevents the agency from enforcing, applying, implementing or treating as effective the "public charge" rule for any period during a declared national health emergency in response to the COVID-19 outbreak. The rule had expanded the list of benefits that the federal government could consider in deciding whether a person can enter the United States or obtain lawful permanent residency.
"The public charge rule has worsened health disparities, especially for the Latino/a/x community, at a time when they are most hard hit by the lethal coronavirus," said Patrick Allen, Oregon Health Authority Director. "Here in Oregon many immigrant families decided not to access public benefits, even leaving their children without health insurance."
In January the Supreme Court issued a ruling that lifted an October 2019 decision to block the public charge rule, allowing it to go into effect. As a result, the Department of Homeland Security began enforcing the rule on Feb. 24, just before the coronavirus outbreak became a nationwide pandemic.
Learn about how to avoid coronavirus scams
The COVID-19 pandemic has given scammers a variety of different opportunities to commit fraud. Learn more about potential scams at the Division of Financial Regulation's COVID-19 fraud prevention webpage. Topics include fake mobile banking apps, government imposters, bogus unemployment claims, and more.