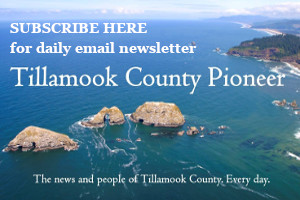 With holidays still remaining, we would like to encourage everyone to please prepare and plan for Tillamook County to remain in "Extreme Risk" for an additional two weeks January 1 – 14, 2021.
Tomorrow, December 29th, Oregon Health Authority (OHA) will announce counties that will be moving risk categories. We are saddened to report that from December 6 – 19 the warning week data gathered by OHA showed Tillamook County with 95 new confirmed positive and presumptive cases of COVID-19 in a two week period. For our county to be eligible to decrease risk category, we must have less than 60 new cases in a two week period. If our case count lowers below 60, we would be eligible to move to a lower risk category effective January 15, 2021.
This is difficult news to see as we move into the new year. Please continue to follow COVID-19 guidelines: wash your hands frequently, keep 6 feet of space from others, wear a face covering/mask, and limit travel and gatherings.
If you have a health concern talk with your provider; if you are unable to see your regular provider or do not have care established, schedule an appointment with Tillamook County Community Health Center at 503-842-3900. For specific COVID-19 questions call our COVID-19 information line: 503-842-3940 (Mon – Fri, 8am -5pm).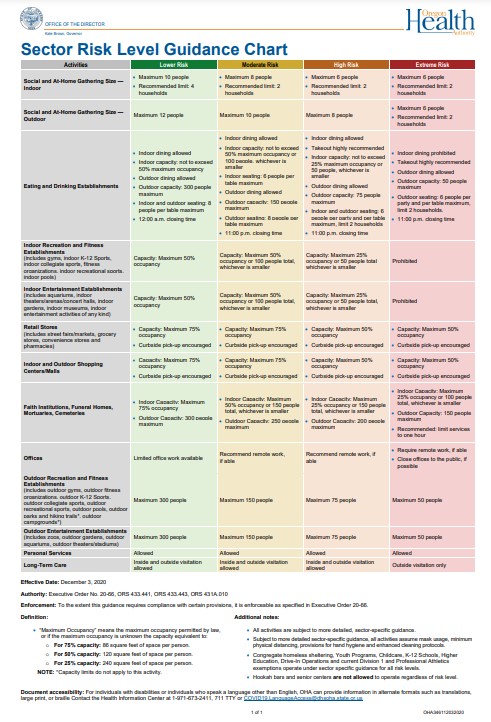 ________________________________
Con las festividades aún ocurriendo, nos gustaría alentar a todos a que se preparen y planifiquen para que el condado de Tillamook permanezca en la categoría de "Riesgo extremo" por dos semanas adicionales (01/01 – 14/01/2021):
Esperamos que todos pasaran unos días del feriado seguros y reparadores. Mañana la Autoridad de Salud de Oregón (OHA) anunciará los condados que cambiarán las categorías de riesgo. Nos entristece informarles que, entre el 6/12 y el 19/12, los datos recopilados por OHA para la Semana de Advertencia demostraron que el Condado de Tillamook experimentó 95 nuevos casos de COVID-19 presuntos y confirmados, sobre este período de dos semanas. Para que nuestro condado sea elegible para bajar la categoría de riesgo, hay que resultar menos de 60 casos nuevos por un período de dos semanas – si nuestro recuento de casos resulte inferior a los 60 casos, seríamos elegibles para mover a una categoría de riesgo más baja, que tendría efecto el 15/01/21, de nuevo.
Esta es una noticia difícil de ver a medida que avanzamos por el nuevo año. Por favor, continúe siguiendo las normas para prevenir el COVID-19: lávese las manos con frecuencia, manténgase a los 6 pies de distancia de los demás, use un cubrebocas y limite los viajes y las reuniones.
Si tiene un problema de salud, hable con su proveedor; Si no puede ver a su proveedor habitual o no tiene cuidado establecido, programe una cita con el Centro de Salud Comunitario del Condado de Tillamook al 503-842-3900. Para preguntas específicas sobre COVID-19, llame a nuestra línea de información sobre COVID-19: 503-842-3940 (de lunes a viernes, de 8 a. M. A 5 p. M.).