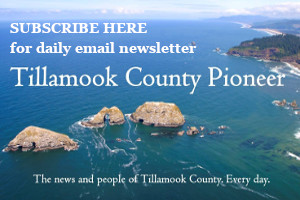 Risk level changes will be made a week earlier this next week due to increasing cases and hospitalizations. Governor Kate Brown announced at her press conference this morning. County data will be evaluated on 4/27/21 and risk level changes if necessary will take place Friday 4/30/21 and last for a shorter amount of time (until next actual movement period 5/6/21). Extreme risk safety protocols may need to be enacted for counties meeting the metrics.
Tillamook County COVID-19 Update:
⏺"High Risk" 04/23/21 – 04/29/21
⏺ New potential risk movement: 4/30/21
⏺ 16 new cases (4/16 – 4/22/21)
⏺ 960 vaccines given this week
⏺27% of Tillamook County residents fully vaccinated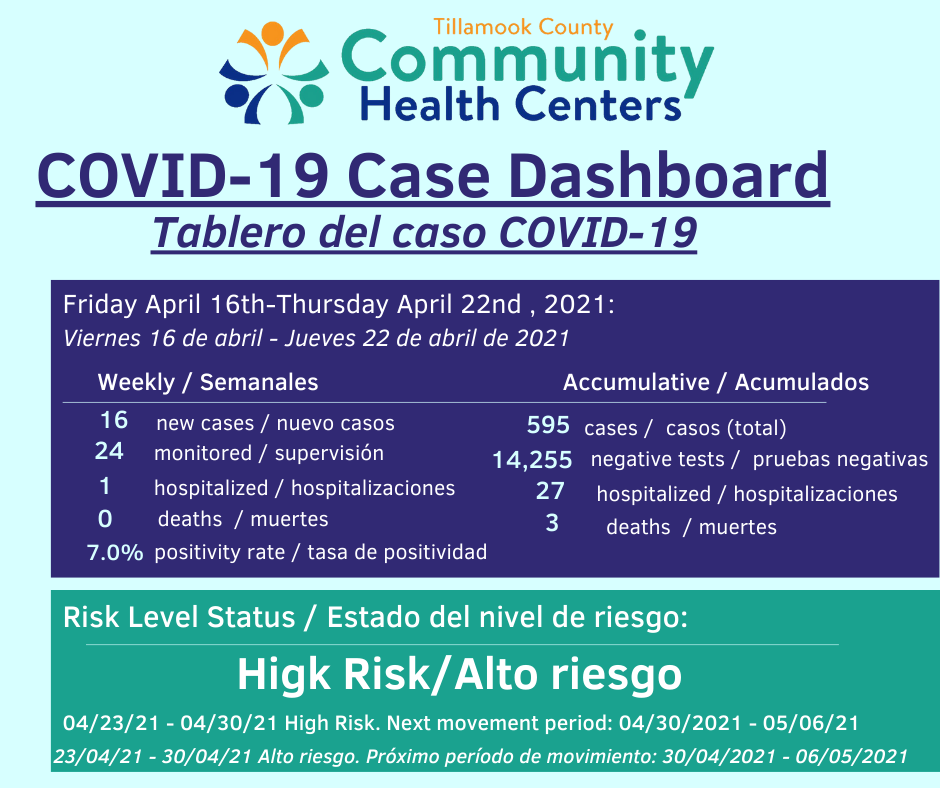 ➡ Governor Kate Brown's office held a press conference to announce changes to risk level, no warning week next week, data will be evaluated on 4/27/21 and counties may move on 4/30/21 including to potentially Extreme Risk if metrics are met as statewide hospitalization is on the rise.
➡ Cases of COVID-19 are increasing, primarily from those who are unvaccinated. Please make a plan to get vaccinated as soon as possible. Anyone 18+ who wants a vaccine may schedule at tillamookchc.org (Pfizer is not yet available on the scheduling tool- coming soon!)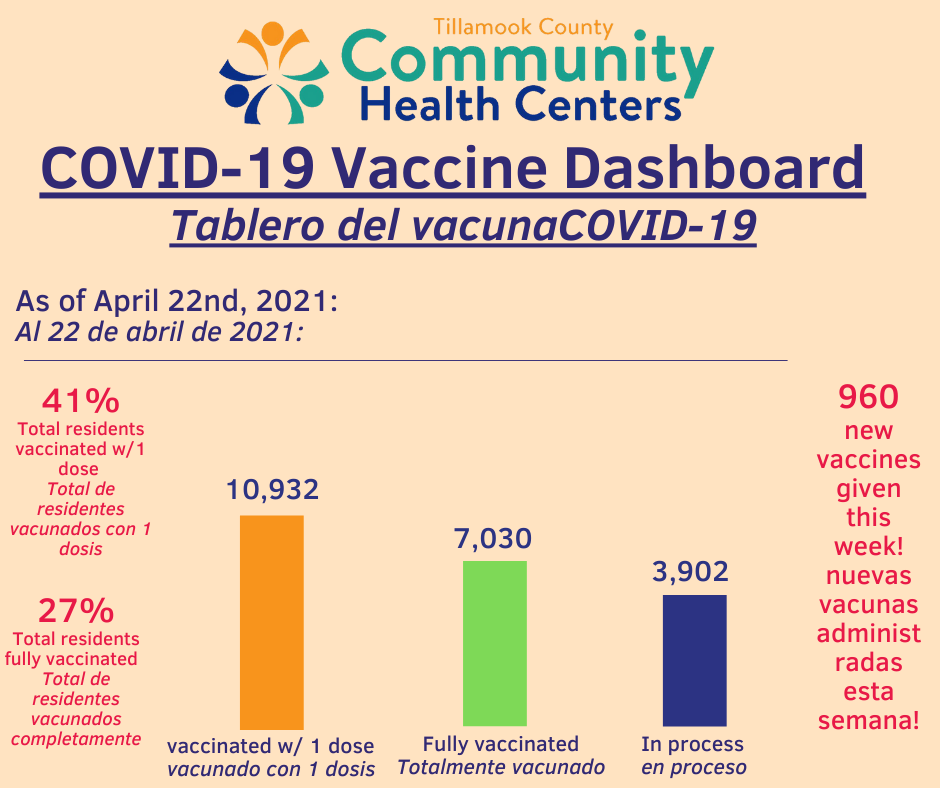 Visit our website: tillamookchc.org for more information, to access the Tillamook County vaccine scheduling tool, go to https://app.blockitnow.com/consumer/covid-care