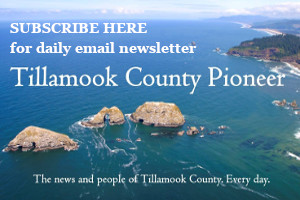 Tillamook County Community Health Centers are working to improve access of COVID-19 information and will be providing weekly updates on Friday mornings on the radio and Friday afternoons on social media.
Tillamook County Case Summary as of 9/11/2020:
✅ 45 total cases (5 presumptive and 40 confirmed)
➡️ 1 hospitalized with COVID-19 related illness
➡️ 2,761 negative tests
➡️ 40 positive tests
➡️ 2,801 total tests completed
➡️ 14 active cases (in isolation or quarantine)
➡️ 31 closed cases (isolation or quarantine complete)
➡️ 0 COVID-19 related deaths
Testing update:
Testing is still being conducted at our health center and is primarily limited to people with symptoms due to limited testing supplies.
We are testing approximately 2-3 people per day.
We expect to have Abbott rapid COVID-19 tests available in the next 2 weeks or by the end of the month. Rapid testing can provide test results in as a little as 15 minutes. We hope to be able to begin testing people that are asymptomatic.
Currently there are some testing sites that will test asymptomatic people in Washington county. We can assist you with locating sites but they are also available by searching for Testing sites in Washington county.
For community members with health concerns, please call or COVID-19 nurse information line: 503-842-3940.
Remember – wash your hands, wear a face covering, and watch your distance, we are all in this together!
**Oregon Health Authority Definitions: **
A presumptive case is a close contact to a known case – on our list of persons we are monitoring – who develops symptoms but do not get tested. We presume they are positive and follow them as we would a positive case.
Documented recoveries- person is considered recovered after 90 days and Oregon Health Authority makes that determination.
For daily and ongoing case counts please visit the OHA COVID-19 website: https://govstatus.egov.com/OR-OHA-COVID-19