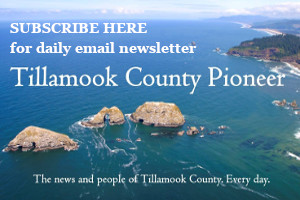 Out of an abundance of caution we are halting the use of Johnson and Johnson (J&J) vaccine in Tillamook County. The CDC and FDA are reviewing six cases (out of more than 6.8 million doses of J&J that have been administered) of a severe and rare type of blood clot in individuals after vaccination with the J&J vaccine. Until updated guidance is received, we will not offer J&J in Tillamook County vaccine clinics including the Frontline Worker event this Saturday 4/17/21.
The vaccine event on Saturday 4/17/21 will still occur using the Moderna vaccine. The Moderna vaccine does require a second dose (booster). You will be scheduled for your booster when you arrive for your first dose.
If you still wish to attend this event and you are already registered, you do not need to do anything. Your appointment time has not been changed. If you would like to cancel your appointment for Saturday, please email tcchc@co.tillamook.or.us with you first and last name and appointment date and time. We will cancel the appointment for you.
We urge you to keep your appointment if possible, we do not know when other vaccine options will become available. In an effort to fill Saturday's clinic we will open up the schedule on the scheduling website (link below) for anyone who is currently eligible to receive a vaccine.
__________________________
Por precaución, estamos suspendiendo el uso de la vacuna Johnson and Johnson (J&J) en el condado de Tillamook. Los CDC y la FDA están revisando seis casos (de más de 6,8 millones de dosis de J&J que se han administrado) de un tipo de coágulo sanguíneo grave y poco frecuente en personas después de la vacunación con la vacuna J&J. Hasta que se reciba una guía actualizada, no ofreceremos la vacuna J&J en las clínicas de vacunación del condado de Tillamook, incluyendo el evento de los trabajadores de primera línea este sábado 17/4/21.
El evento de vacunación del sábado 17/4/21 todavía se realizará con la vacuna Moderna. La vacuna Moderna requiere una segunda dosis (refuerzo). Se le programará el refuerzo cuando llegue para su primera dosis.
Si aún desea asistir a este evento y ya está inscrito, no necesita hacer nada. La hora de su cita no ha sido modificada. Si desea cancelar su cita para el sábado, envíe un correo electrónico a tcchc@co.tillamook.or.us con su nombre y apellido y la fecha y hora de la cita. Nosotros cancelaremos la cita por usted.
Le rogamos que mantenga su cita si es posible, ya que no sabemos cuándo habrá otras opciones de vacunas disponibles. En un esfuerzo por llenar la clínica del sábado vamos a abrir el horario en el sitio web de programación (enlace de abajo) para cualquier persona que actualmente es elegible para recibir una vacuna.