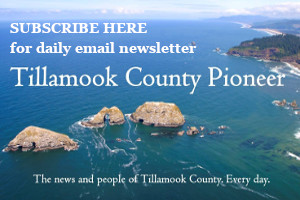 Johnson & Johnson vaccines available during April 17 clinic at fairgrounds
Tillamook County COVID-19 Vaccine Partners are offering a special vaccination event for frontline workers and their families from 9 a.m. to 6 p.m. April 17 at the Tillamook County Fairgrounds. Health officials will distribute the one-dose Johnson and Johnson vaccine.
To be eligible, you must work in an industry where remote work is not possible and you have regular and routine close contact with other people outside of your household.
Those who are interested and eligible in receiving the vaccine can reserve an appointment here.