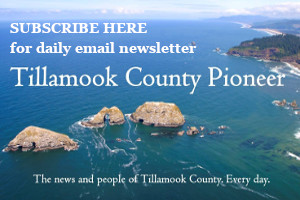 TILLAMOOK, Ore. — Tillamook County Community Health Centers will host a children's dental and immunization clinic from 10 a.m. to 2 p.m. on Saturday, Feb. 11, 2023. The clinic will be at 801 Pacific Ave., Tillamook.
Dental screenings, dental care coordination and fluoride varnish will be available (as appropriate) for children from ages 6 months to 3 years old.
Immunizations** will be available for children for children ages 2 months to 18 years old.
Photos with the Tooth Fairy and goody bags will be available to all who participate.
Walk-ins are welcome and bilingual (English/Spanish) staff will be on hand to help. For questions or to speak with the dental staff, please feel free to call 503-842-2356.
**Please note that the statewide school exclusion day is Feb. 15 and parents will need to provide immunization records to schools and day care facilities. For more information, please visit: https://content.govdelivery.com/accounts/ORDHS/bulletins/344bb9d
About Tillamook County Community Health Centers
TCCHC has been a Federally Qualified Health Center since 1994, providing medical, dental, behavioral, and public health services. Please visit our website at https://tillamookchc.org/ or on Facebook.