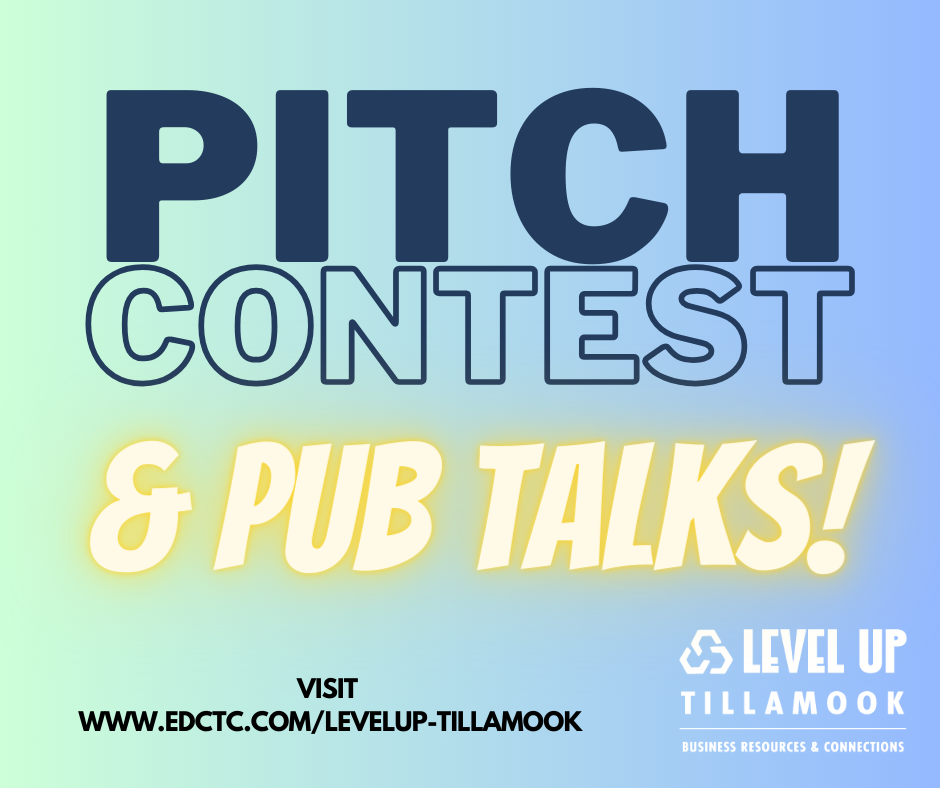 Where: Tillamook County Fairgrounds Convention Center
When: September 24th, 2022, 12pm to 4pm
What: No appointment, no cost, single-dose Moderna or Pfizer bivalent booster.
WHO: Anyone 12 years old and older who has not received a COVID-19 vaccine in the last 2 months
TCCHC provide services to all regardless of immigration or insurance status. Our staff may ask for your insurance information at the drop-in clinic; it is not required to provide it, but if you would like to list insurance, we may be eligible for a small reimbursement fee from the insurance payor to help with the cost of staffing the clinic – there is no cost to you for this.
Tillamook County Community Health Center phone lines have been ringing off the hook all week for Bivalent Booster vaccine appointments and we really appreciate everyone's patience as we try to respond to each and every call. We have relied heavily on volunteers to support our vaccine clinics throughout this pandemic, and this time is no different. We are at a critical level in staffing at the clinic and thanks to our volunteers we are thrilled to announce one pop-up booster clinic with a handful of future dates in October.
Our first pop-up clinic is scheduled for this Saturday September 24th from 12pm-4pm at the Fairgrounds Convention Center 4603 3rd St, Tillamook, OR 97141.  This vaccine clinic will be walk-up style, meaning you do not need an appointment, and for Bivalent Boosters ONLY. For those unsure if you are eligible – If it has been more than 2 months since your last COVID-19 vaccine (Moderna, Pfizer or J&J) and you are 12 years old and older, you are eligible, and it is recommended you get the bivalent booster.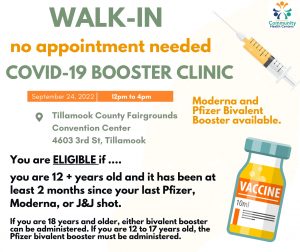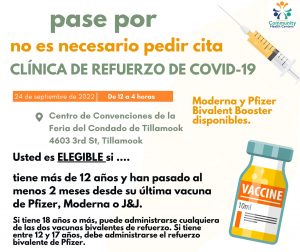 If you are still interested in receiving a vaccine at our 9th St clinic, an appointment is required. The number to schedule is 503-842-3900.