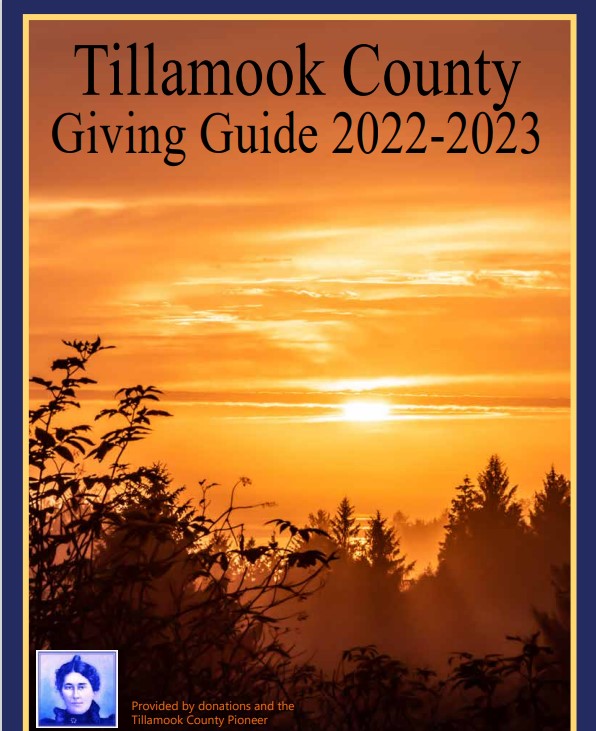 ⏺"Lower Risk" 05/27/21 – 06/03/21 (Next risk level announcement will occur Tuesday June 1st and take effect on Friday June 4th. Next movement date: 06/04/21)
⏺ 3 new cases (05/21 – 05/27/21)
⏺ 61.4% of Tillamook County residents eligible for vaccine vaccinated w/ at least one dose.
⏺ 1 new death was added to Tillamook County's COVID-19 death toll, bringing the total to 4. The individual was a 77-year-old man from Tillamook County who tested positive on April 24 and died on April 28 at Providence St. Vincent Medical Center. He had underlying conditions. COVID-19 was just identified as contributing to the death. Our sincerest thoughts to the family.
It is your choice on how to protect yourself and others from COVID-19: choose to get vaccinated or continue wearing a mask and following physical distancing requirements – we recommend choosing to get vaccinated. The updated CDC guidance for fully vaccinated people makes clear that vaccines are the best tool to protect yourself and everyone around you.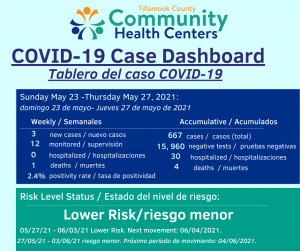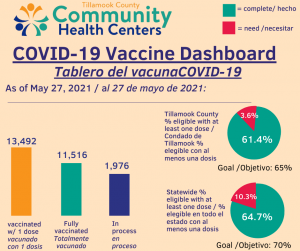 Did you hear about the recent announcement of #TakeYourShotOR campaign? Those who have received at least one dose of a COVID-19 vaccine by June 27th could be eligible to win money or education scholarships, including a chance at $1 million!
We, along with the other Tillamook County vaccine providers, are making it easier and easier to get a vaccine.
🩹 Pfizer and Johnson and Johnson clinics will be held on Tuesdays from 8:30 am – 11:30am for the month of June
🩹 Moderna and Johnson and Johnson clinics will be held on Thursdays from 8:30am – 11:30 am for the month of June.
Tillamook County Community Health Centers' new 1st dose clinics will now be held at our building next to our main clinic in Tillamook. Call us (503-842-3914) or email us (tcchc@co.tillamook.or.us) so that a scheduling assistant can work with you to figure out the best dose, date and time for you. Assistance is available in English and Spanish.
Learn more about our clinics and where to find a vaccine across Tillamook county at: https://tillamookchc.org/coronavirus/vaccine-scheduling/.
What are you waiting for? #TakeYourShotOR
We hope everyone has a safe and happy holiday weekend. Reminder that is it best to stay close to home and to have activities outside if choosing to have a small gathering this weekend. The best thing you can do to protect yourself and others is to get vaccinated as soon as possible! And if not fully vaccinated, wear a mask and maintain 6ft of distance from those not in your household. Check with local businesses on their mask polices prior to entering one without your mask. With all of us working together to keep cases low, we are getting closer and closer to the end of risk level restrictions.