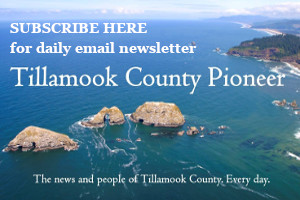 RISK LEVEL:
Tillamook County remains at Moderate Risk May 7 to May 13, 2021.
"With the statewide seven-day average increase for hospitalized COVID-19 positive patients dropping below 15 percent, Oregon no longer meets the statewide metrics for the Extreme Risk level."
"Effective Friday, May 7, 15 counties will return to High Risk. In total, 24 counties will be at High Risk, four at Moderate Risk, and eight at Lower Risk." Tillamook County met disease metrics to remain at Moderate Risk with 43 new confirmed positive and presumptive cases from Sunday 4/18/21 – Saturday 5/1/21 and an average test positivity rate of 6.5%.
Case data will be evaluated next on Tuesday, May 11th and risk level movement will occur Friday, May 14.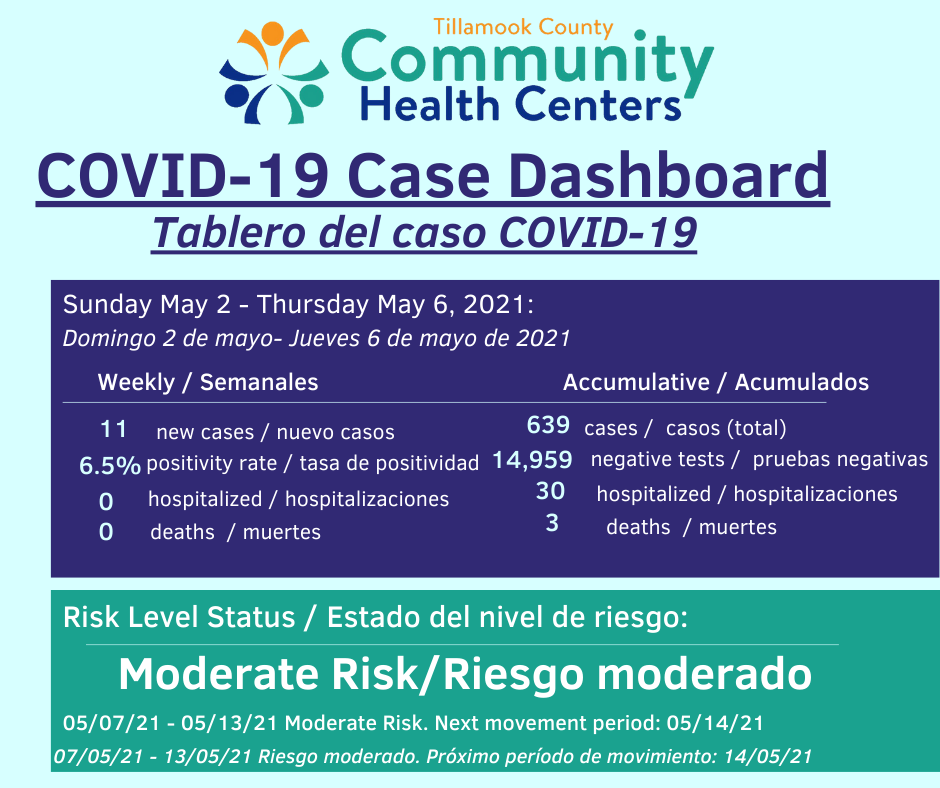 COVID-19 CASES:
• 11 cases have occurred this week (Sunday 5/2/21 – Thursday 5/6/21)
• Accumulative Data March 2020 – May 6,2021:
o 639 total COVID-19 cases
o 14,959 negative tests (OHA)
o 30 hospitalized
o 3 COVID-19 related deaths, no new deaths this week.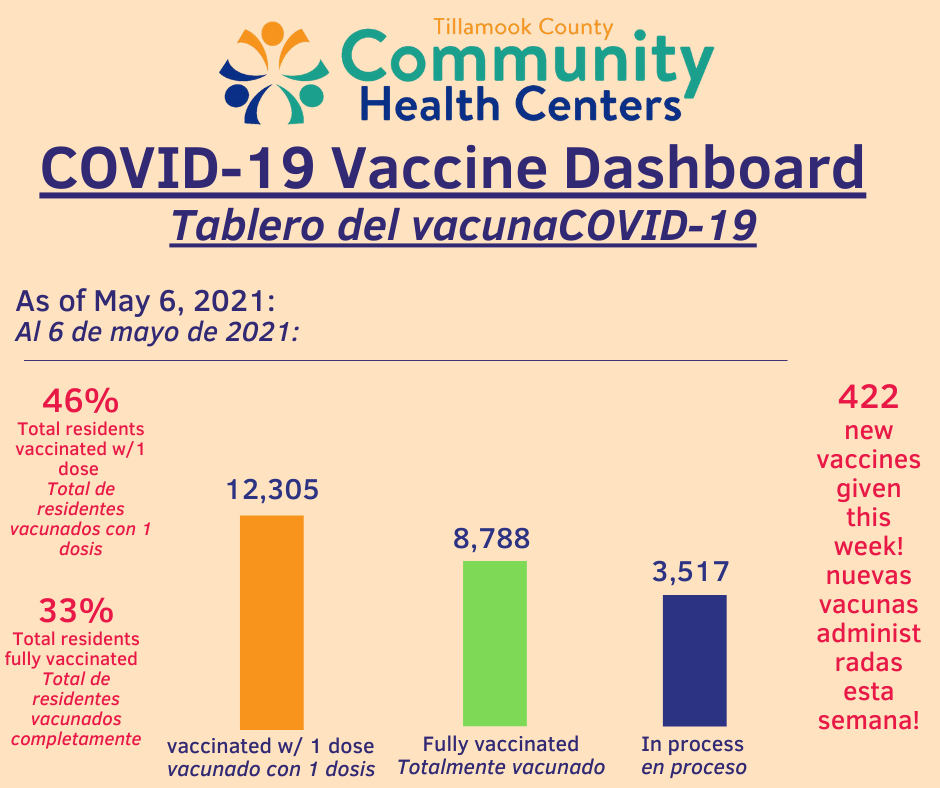 COVID-19 Vaccines:
• 422 1st doses and 725 2nd doses provided this week.
• As of 5/6/21: 12,305 people have received at least one dose of a COVID-19 vaccine which is 46% of Tillamook County residents and of those who have received 1 dose, 8,788 people are considered fully vaccinated (have completed the 2-dose series or J&J), 33%.
• Appointments for all 3 vaccine types (Moderna, Pfizer and Johnson + Johnson) are available, book your appointment online tillamookchc.org , click "Getmyvaccine" or call us 503-842-3914 for assistance in English and Spanish.
• Oregon Health Authority and CDC are closely monitoring variants of COVID-19 and the good news is, current COVID-19 vaccines are effective against a variant of concern, B.1.1.7.
Everyone is encouraged to make a plan to get vaccinated as soon as possible and continue to practice COVID19 safety precautions:
 Wear a mask/face covering.
 Keep 6 ft. of distance from those you do not live with.
 Wash your hands frequently.
 Stay home if ill, COVID19 testing remains available at no cost, call 503-842-3900 for appointments.