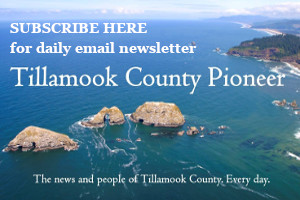 There have been some differences this week with the numbers OHA has reported and what we report due to cases moving in and out of our county as their residence is determined and the delay in when the cases upload from the counties into OHA's tracking system.
Weekly data (Jan 1-7th, 2021) :
✅ 24 new presumptive + confirmed positive cases
➡ 71 + cases being monitored.
➡ 1 currently hospitalized
✳ 2 COVID-19 related deaths
Tillamook County's 2 deaths: an 87-year-old male who tested positive on 12/28 and died on Jan 1st and an 85-year-old female who tested positive on 12/29 and died on Jan 5th. Both individuals had pre-existing conditions. Our greatest condolences to the families of both individuals.
Accumulative Data:
➡ 337 total cases
➡ 35 presumptive cases
➡ 302 positive cases
➡ 9,142 negative tests (OHA)
➡ 9,444 total tests(OHA)
➡ 14 hospitalized
➡ 2 COVID-19 related deaths
Last week 15 hospitalizations were noted, after review it was determined there has only been 14. For community members with health concerns, please call our public health information line (Mon-Fri 8am -5pm): 503-842-3940.
For daily and ongoing case counts please visit Oregon Health Authority's (OHA) Facebook and COVID-19 page: https://govstatus.egov.com/OR-OHA-COVID-19
Note: a presumptive case is a close contact to a known case (on our list of persons we are monitoring) who develops symptoms but does not get tested. We presume they are positive and follow them as we would a positive case.