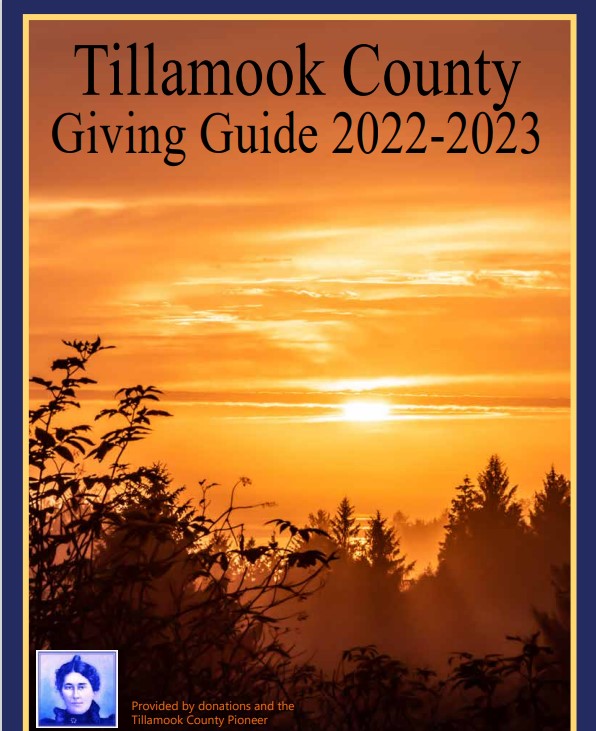 From Tillamook County Community Health Centers:
There have been some differences this week with the numbers OHA has reported and what we report due to cases moving in and out of our county as their residence is determined and the delay in when the cases upload from the counties into OHA's tracking system.
Weekly Data (Jan 8-14th, 2021) :
✅ 25 new confirmed positive cases (0 presumptive)
➡ 70 + cases being monitored.
➡ 0 currently hospitalized
➡ 0 COVID-19 related deaths (this week)
✳️ 8.8% avg. test positivity rate
Accumulative Data:
➡ 362 total cases
➡ 36 presumptive cases
➡ 326 positive cases
➡ 9,406 negative tests (OHA)
➡ 9,727 total tests (OHA)
➡ 15 hospitalized (0 hospitalizations at this time)
➡ 2 COVID-19 related deaths
Vaccines Administered as of 1/13/2021:
➡ 326 Adventist Health Tillamook
➡ 110 Nehalem Bay Fire Rescue
➡ 80 Tillamook County Health Department
➡ 20 Rinehart Clinic & Pharmacy
TCCHC launched a COVID-19 vaccination tracking page – https://tillamookchc.org/coronavirus/vaccines/
Please prepare and take care to always practice, hands, face, & space [wash your hands, wear a face covering, and watch your distance.
Visit our website for more information – tillamookchc.org. For community members with health concerns, please call our public health information line (Mon-Fri 8am -5pm): 503-842-3940.
Note: a presumptive case is a close contact to a known case (on our list of persons we are monitoring) who develops symptoms but does not get tested. We presume they are positive and follow them as we would a positive case.
Resumen de casos de COVID-19 en el condado de Tillamook:
Ha habido algunas diferencias esta semana con las cifras que OHA ha informado y lo que informamos debido a los casos que entran y salen de nuestro condado a medida que se determina su residencia y la demora en la carga de los casos de los condados al sistema de seguimiento de OHA.
Datos semanales (8-14 de enero de 2021):
✅ 25 nuevos casos positivos confirmados (0 presuntos)
➡ 70 + casos bajo supervisión
➡ 0 hospitalizaciones actuales
➡ 0 muertes relacionadas al COVID-19 (esta semana)
✳️ 8.8% promedio prueba de tasa de positividad
Datos acumulados:
➡ 362 casos en total
➡ 36 casos presuntos
➡ 326 casos positivas
➡ 9, 406 pruebas negativas (OHA)
➡ 9,7,27 pruebas en total (OHA)
➡ 15 hospitalizaciones
➡ 2 muertes relacionadas al COVID-19
Vacunas administradas a partir del 13/01/2021:
➡ 326 Salud Adventista Tillamook
➡ 110 Nehalem Bay Fire Rescue
➡ 80 Departamento de Salud del Condado de Tillamook
➡ 20 La clínica y farmacia Rinehart
Prepárese y tenga cuidado; acuérdese siempre – manos, rostro y espacio [lavarse las manos, usar máscara y mantener la distancia física]
Visite nuestro sitio web para obtener más información: tillamookchc.org. Para miembros de la comunidad con preocupaciones de salud, por favor llame a nuestra línea directa de información de salud pública (de lunes a viernes, 8am-5pm): 503-842-3940.
Nota: un caso presunto es un contacto cercano a un caso confirmado (que está en nuestra lista de personas que monitoreamos) que muestra tener síntomas del COVID-19 pero que no se ha hecho una prueba. Se presume que es un caso positivo y lo rastreamos como haríamos con un caso confirmado.