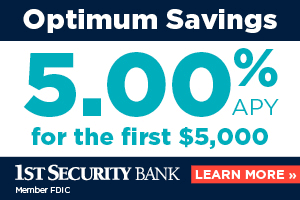 Tillamook County COVID-19 Update, Nov. 2, 2020 – by Gordon McCraw, Tillamook County Emergency Manager
First, if you haven't gotten your flu shot yet, it is not to late. I have heard from several people that they have family members that have been diagnosed with the flu, so it is out there already!
Next, the weekend (Fri-Sat-Sun) was not a good one for Oregon as related to COVID-19. The daily case count for Oregon is climbing, averaging 560 cases a day, and unfortunately, the State also saw 18 deaths, 14 of those on one day alone. Continue to take all COVID protective measures:  Wear your mask; Wash your hands often; Keep the 6' spacing, and avoid large gatherings. As I put it, I continue to maintain my bubble. I have a small group of relatives and friends that each have their bubble which we are part of, and they are part of mine.
In Tillamook County, we also saw an increase with a case on Friday, an 80-89yo, and two on Saturday, a 20-29yo and another 80-89.
We were notified of an additional two positive cases last evening Nov. 2nd, a 40-49yo and an 80-89yo, this brings us to 80 cases from the 69 positive and 11 presumptive cases.

Oregon reports 557 new confirmed and presumptive COVID-19 cases, one new death
COVID-19 has claimed one more life in Oregon, raising the state's death toll to 692, the Oregon Health Authority reported November 2nd.
OHA also reported 557 new confirmed and presumptive cases of COVID-19, bringing the statewide total to 45,978.
The new cases are in the following counties: Benton (1), Clackamas (93), Clatsop (3), Columbia (1), Coos (1), Crook (2), Curry (4), Deschutes (30), Douglas (6), Jackson (17), Jefferson (1), Klamath (1), Lake (1), Lane (12), Lincoln (1), Linn (11), Malheur (7), Marion (60), Multnomah (199), Polk (11), Tillamook (1), Umatilla (13), Union (1), Wasco (5), Washington (71) and Yamhill (4).
Need some emotional support? You've got options
We know there is a lot going on right now. Times of uncertainty can bring about feelings like fear and worry. These are normal feelings, but they can make it hard to remember to take care of yourself. Self-care is important for both mental and physical wellbeing.
Here are some ways to take care of yourself:
Take breaks from watching, reading or listening to news when you are able.
Try to do something you enjoy.
Take care of your body by eating well, exercising and getting plenty of sleep.
Make time to unwind. Remind yourself that strong feelings will fade.
Check in with your community (neighbors, family, friends, etc.) if you are able.
Keep a sense of hope.
If you want someone to talk to, the David Romprey Oregon Warmline is available every day from 9 a.m. to 11 p.m. at 1-800-698-2392.
You can also call the Safe + Strong Helpline at 800-923-4357 (800-923-HELP). The line offers free, 24-7 emotional support and resource referral to anyone who needs it – not only those experiencing a mental health crisis. More resources are available on the Safe + Strong mental and emotional health page.
OHA updates pediatric COVID-19 data
OHA has updated
a report
 analyzing the scope of pediatric COVID-19 cases in Oregon since the beginning of the pandemic. Of confirmed and presumptive cases in Oregon, 4,901 – 11.3 percent – have been pediatric patients, defined as people under age 18.
The pediatric age group most likely to be infected is people 12-17 years old.
The report noted that while pediatric case counts are higher, young people are still far less likely than adults to develop severe symptoms. Only 1.3 percent of pediatric patients have been hospitalized due to COVID-19, compared to 8 percent of adults.
Food Security and Farmworker Safety Program (FSFS) application deadline extended to Nov. 6
This is the final week to apply for the Food Security and Farmworker Safety Program (FSFS) that will provide reimbursement for certain COVID-19 related costs.
Applications will be accepted until midnight Nov. 6 and applicants have until Nov. 16 to submit all eligible expenses for assistance. FSFS offers financial assistance to farmers and ranchers who meet the OR-OSHA temporary rule requirements.