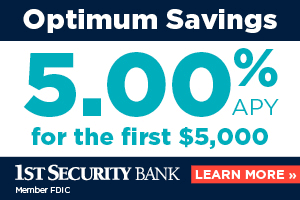 Tillamook County COVID-19 Weekly Case Summary as of 10/09/20:
4 new confirmed positive cases
4 new presumptive cases*
61 cases in total (presumptive + positive)
0 currently hospitalized
10 presumptive cases in total
51 positive tests completed (OHA)
3,264 negative tests completed (OHA)
3,315 total test completed (OHA)
15 cases currently under monitoring
0 COVID-19 related deaths
For community members with health concerns, please call our public health information line (Mon-Fri 8am -5pm): 503-842-3940.
Remember – wash your hands, wear a face covering, and watch your distance, we are all in this together!
*A presumptive case is a close contact to a known case (on our list of persons we are monitoring) who develops symptoms but does not get tested. We presume they are positive and follow them as we would a positive case.
_________________
Resumen semanal de casos COVID-19 en el Condado de Tillamook, hasta la fecha 09/10/2020:
4 casos nuevos confirmados
4 casos nuevos presuntos*
61 casos en total (presuntos y confirmados)
0 hospitalizaciones actuales
10 casos presuntos en total
51 pruebas positivas hechas (OHA)
3,264 pruebas negativas hechas (OHA)
3,315 pruebas hechas en total (OHA)
15 casos actualmente bajo supervisión:
0 muertes relacionadas al COVID-19
Para miembros de la comunidad con preocupaciones de salud, por favor llame a nuestra línea directa de información de salud pública (de lunes a viernes, 8am-5pm): 503-842-3940.
Recuerde – lave su manos, use cubrebocas y mantenga el distanciamiento físico — ¡Estamos todos juntos frente al coronavirus!
*Un caso presuntivo es un contacto cercano a un caso confirmado (que está en nuestra lista de personas que monitoreamos) que muestra tener síntomas del COVID-19 pero que no se ha hecho una prueba. Se presume que es un caso positivo y lo rastreamos como haríamos con un caso confirmado.