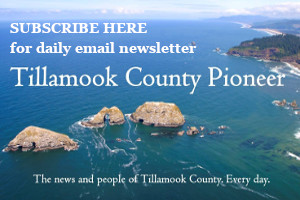 Founded in 2002, the Oregon Cultural Trust (OCT) works to protect and stabilize Oregon cultural resources by creating a solid foundation for the future; expanding public awareness of the quality of, access to, and use of culture in Oregon; and ensuring that Oregon cultural resources are strong and dynamic contributors to Oregon's communities and quality of life. Each year, one-third of OCT funds go to 45 Oregon County Cultural Coalitions. Coalitions, in turn, grant those funds to local cultural programs or projects in their counties. The Tillamook County Cultural Coalition (TCCC) selects projects to receive funding in the following areas: education, community arts, heritage, environment, and traditions. To learn more about the Trust, go to www.culturaltrust.org. For TCCC grant application guidelines and deadlines, visit www.tcpm.org/tccc.htm. On behalf of the TCCC Board, we're thrilled to be able to support these local organizations with TCCC Grants in the 2017/18 fiscal year. We were very excited to see all great applications that came in this year and look forward to the energy and great work and inspiration they will bring to this county.
2017 – 2018 TCCC Grant Recipients:
Neskowin Valley School
Tillamook County Library Foundation
NCRD, Nehalem
Community Arts Project
Nestucca Valley Elementary School
Garibaldi Cultural Heritage Initiative
Nestucca Valley Jr/Sr School
We are also planning for our new Fiscal and will be looking for new cross-county Board Members who are aligned with the Oregon Cultural Trust and TCCC missions to enhance local arts, heritage and humanities in Tillamook County. Watch for more details regarding recruitment. Applications are due May 18, 2018.