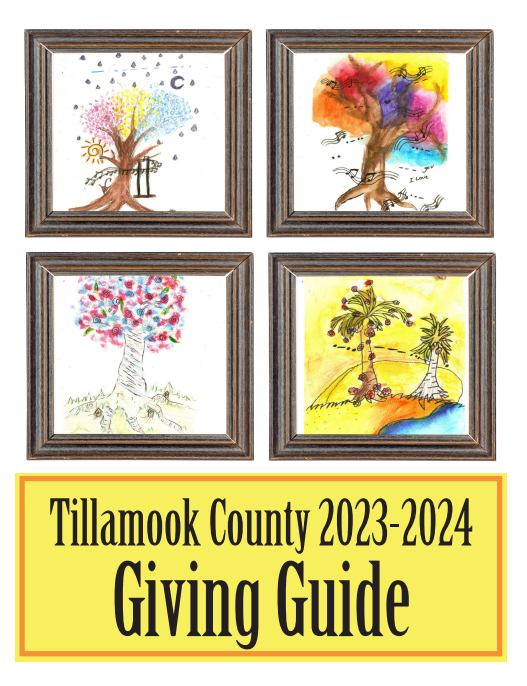 The Tillamook County Cultural Coalition (TCCC) will be hosting a Free Grant Application Informational Workshop on Wednesday, September 19, from 6:00 to 7:00pm in the Copeland Room at the Tillamook Public Library. This workshop will provide information to TCCC grant applicants, to assist them in preparing grant applications. Interested participants planning to attend should RVSP by September 17th to: TillamookCCC@gmail.com
FY19 Tillamook County Cultural Coalition Grants Available
The TCCC, on behalf of the Oregon Cultural Trust, is soliciting requests from Tillamook County citizens and organizations interested in obtaining grant funding to develop projects that celebrate the arts, humanities, and heritage of our county.
To be considered for an FY19 TCCC Grant, projects must address one or more of the following: cultural education, community art, heritage, the environment, and/or traditions.
Free TCCC Grant Application Informational Workshop
Wednesday, September 19th, 6:00pm – 7:00pm, 2018
Tillamook Public Library, 1716 3rd Street, Tillamook, OR Copeland Room (first floor)
TCCC Grant applications are due October 25, 2018, 5pm PST.
To be eligible, grant applicants must be an individual(s), a non-profit organization, or a governmental organization. Individuals must be residents of Tillamook County and organizations must maintain registered headquarters in Tillamook County. Priority will be given to activities that will benefit a significant number of Tillamook County residents.
Grants funded in the past have ranged from $500 to $2,000. Recipients of the 2018 awards include: Neskowin Valley School, Tillamook County Library Foundation, North County Recreation District (Nehalem), Community Arts Project (Nestucca), Nestucca Valley Elementary School, Garibaldi Cultural Heritage Initiative (Historic Boathouse) and Nestucca Valley Jr/Sr School.
2019 Grant applications are due: October 25, 2018. 5pm PST
A total of $9,262.00 in grant dollars are available to be distributed in 2019. Detailed information about TCCC and the grant application are available at: http://www.tcpm.org/tillamook-co-culturalcoalition.html. Questions may be directed by email to TCCC at TillamookCCC@gmail.com. Applications will be reviewed and applicants will be notified of funding decisions in December and funds will be available in early 2019.
About TCCC: The Tillamook County Cultural Coalition seeks to expand the awareness of our unique county culture. In doing so, we will establish ways to honor and celebrate the arts, humanities and history that are part of our own story. In the process, our citizenry will become more educated about our most valuable natural resource – the people in our community. The result will be a more active, interested and creative environment in which to live and share our lives. Join our Facebook Group for regular news and updates.
About Oregon Cultural Trust: TCCC is the steward of funds received from the Oregon Cultural Trust for distribution in Tillamook County. Each year one-third of Trust monies in the fund go to 45 Oregon County Cultural Coalitions. Coalitions, in turn, grant those funds to local cultural programs or projects in their counties. To learn more about the Trust, go to www.culturaltrust.org. "When Cultural Trust funding goes up, we all benefit," said Brian Rogers, Oregon Cultural Trust's executive director. "Every dollar strengthens not just our cultural economy, but the quality of life that makes Oregon so special