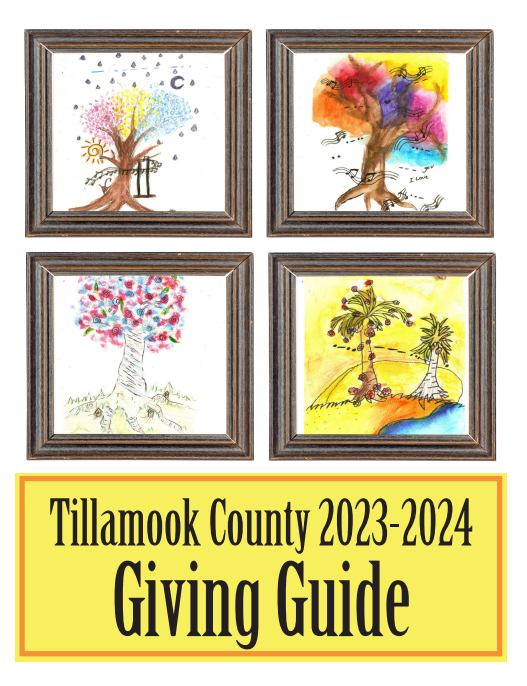 By Gordon McCraw, for Tillamook County Emergency Management
Thursday, February 17, 2022, 08:45am
There is another disturbance dropping southeastward in the flow that will do little to our area as it stays offshore, passing to our west tomorrow. It will, however, cause the high pressure ridge to our west, to drift further west, and this will open us up for a stronger disturbance that will bring rain into the area over the weekend and into the start of next week.
So, we stay cloudy to mostly cloudy today with light winds though becoming northeasterly 5-10 for a period this evening, highs near 50, Mostly cloudy still tonight, the winds slowly ease, lows near 38. Expect mostly cloudy skies tomorrow, light winds, highs near 51 then mostly cloudy skies tomorrow night, calm winds, some patchy fog, and frost possible, lows near 37.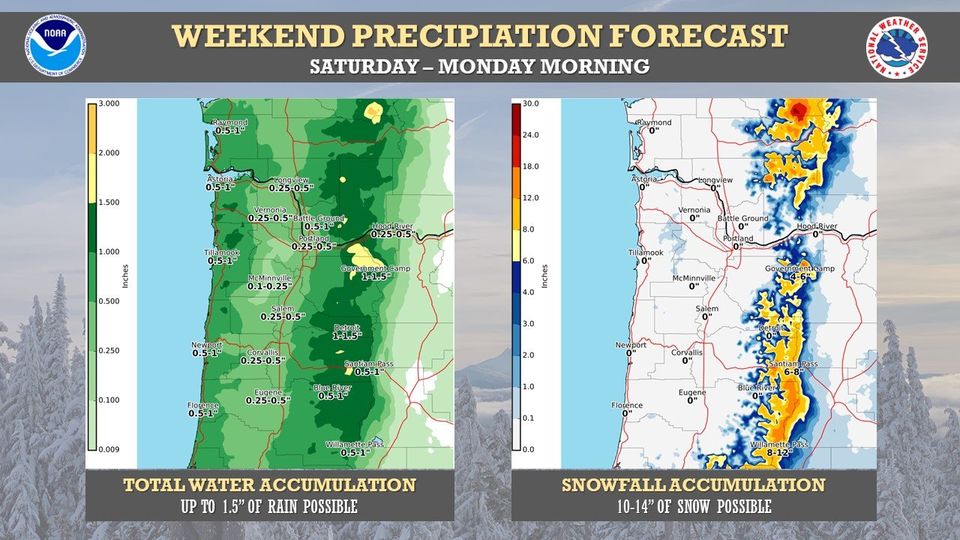 Becoming cloudy Saturday, an increasing chance of showers, winds becoming southwesterly 4-8, highs near 51, the snow level dropping to near 3000' Saturday evening. Showers likely Saturday night and the snow level continues to fall to near 2500', lows near 38. More showers Sunday, the snow level down to near 2000', highs near 47, lows near 35.
Look for more showers on Washington's Birthday but they do start to become more scattered Monday evening, highs near 47, the snow level between 1500-2000'. The showers continue to become more widely scattered Monday night which is a good thing as the snow level continues to drop to 500' or less as the skies start to clear, the lows near 31.
Mostly sunny skies return Tuesday and Wednesday, highs near 46, the lows dropping into the upper 20s, to around 30. Travelers need to use caution in the nighttime and early morning hours starting Sunday night, staying alert for black ice on the roads, especially in the passes, elevated roads, and bridges.