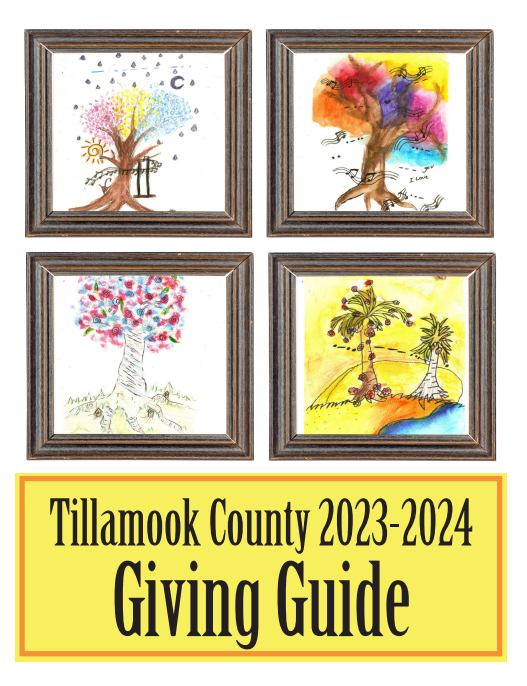 By Gordon McCraw, Tillamook County Emergency Manager
Thursday, December 30, 2021, 10:00am
Weather
A weather disturbance dropped down thru the area this morning and continues to dive south.  It pushed the snow level up to around 1000-1500' as the low level temperatures now are in the low 40s.  I did see reports of heavy snow on the other side of the Coast Range summit earlier so travel over towards Portland could still be tricky. We can see some more showers until later this morning as the snow level continues to climb to 2000-2500' later this morning.  Winds were westerly 10-15 gusting to 25 but appear to have calmed down now, the afternoon high near 46. We see a few more scattered showers tonight, maybe a lower level mix after midnight as the low temperatures drop to near 34, winds northwesterly 4-8 but diminishing late.
We have a slight chance of rain or a mix tomorrow morning, then a slight chance of rain as it warms, the snow level up near 1000', light winds, highs near 46. A chance of rain, a mix, then maybe some more snow in the early morning hours tomorrow night, light east winds, lows near 33.  It being New Years eve, extra care on the roads is highly recommended.
For New Year's Day, it looks like we will be mainly dry other than a slight chance of rain in the morning hours, light southerly winds, the high near 47, the rain returns that night, lows near 40.  More clouds move in Sunday associated with a low pressure area moving down from the Gulf of Alaska bringing a southwesterly flow across our area. This would tend to push our temperature up a few degrees but would also provide an avenue for lots of moisture to stream across the area.
The low will lose it steering currents so will just meander in the eastern Pacific for a period, helping to push some moist fronts across the area. It looks like we see a moist front Sunday night into Monday that will bring rain, heavy at times, along with some windy conditions. Snow levels during this period will stay above the summits and eventually up above 3000'.  It appears the front will be moving pretty quickly across the area so, while it will push the rivers up, flooding concerns are relatively low unless something changes.
We are also coming into a period of astronomically high tides, also known as King Tides.  Throw in the rain and the elevated rivers and we could see some Tidal Overflow Flooding in the usual suspect areas, like downtown Nehalem, west of Tillamook on Fraser Rd, and down in Pacific City near Resort Dr.  The overflow flooding could start as early as tomorrow though it peeks Sunday with the flooding potential greatest around 10:00am thru 2:00pm daily thru the 4th or 5th.  With the long fetch associated with the low pressure area, there could be some Advisories issued for the beach and shore areas as well, like Sneaker Waves and for Coastal Flooding associated with the tide, winds, and seas.
It has been an active winter and we are not done yet!  Everyone stay safe, be careful, and unless conditions warrant additions Updates, see ya next year!