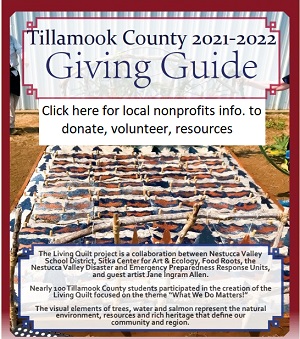 By Gordon McCraw
Tuesday, February 15, 2022, 09:00am
Weather
The weather for much of the rest of the week will be dominated by a high pressure ridge that will set over the eastern Pacific this week. As a result, we will see some weak disturbances ride over the top of the ridge then drop down thru our area, bringing occasional periods of mainly light rain, off and on. So, today we see a slight chance of showers still under mostly cloudy skies with westerly winds 4-8, highs near 47, still a slight chance of rain and rainshowers tonight, light winds, lows near 42.
Another disturbance tomorrow means continued mostly cloudy skies with another chance of light rain or drizzle then rainshowers, winds becoming northwesterly 5-10, highs near 47, mostly cloudy but dry tomorrow night, light winds, lows near 40. There is a chance that the higher Coast Range Mountains could see some snow flurries above around 2500-3000'.
The rain chance of diminishes Thursday morning with light winds and a high near 49. We remain cloudy Thursday night then we could also see some patchy morning fog, calm winds, lows near 41. Friday remains dry, still mostly cloudy, highs near 52, lows near 38.
It looks like a stronger piece of energy will ride over the ridge then drop down into the area and bring maybe ½" of rain Saturday thru Sunday as well as pull the snow levels down to around 2000-2500', giving the higher Coast Range Mountain another shot of snow.
The rain eases Sunday night into Monday as we transition over to scattered showers into Washington's Birthday, highs still running around 50 despite the partly sunny skies, lows down near 36.
COVID-19 Information
With all the Home Test Kits out there now, if you do test positive, what do you do? Well, stay home and stay away from others, including the people in your own household.
If you're sick, isolate for 5 days from when you started feeling sick AND make sure your fever is gone for 24 hours, without the help of medicine, before being around others.
If you don't have symptoms, isolate for 5 days from the day you were tested.
If you are sick, take care of yourself, and keep in touch with your clinic or medical provider if your symptoms get worse.
You can be around others again after 5 days, if you feel better. You should wear a mask for an additional 5 days when you are around others.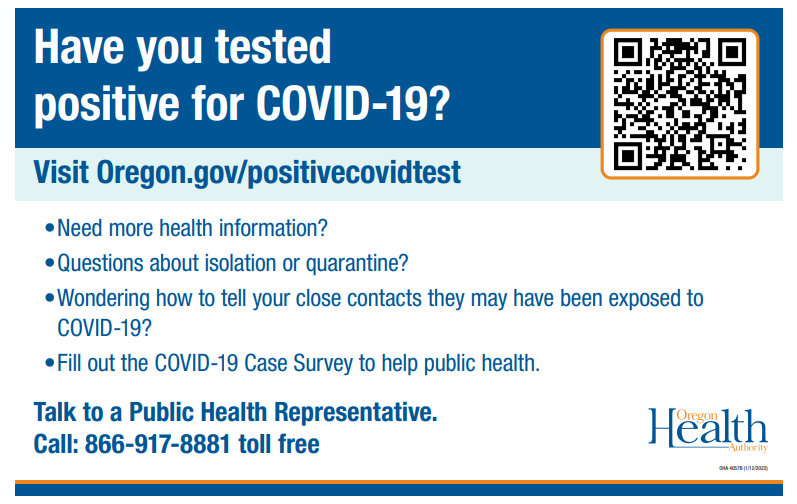 Hospitalization information continues to improve.
The number of hospitalized patients with COVID-19 across Oregon is 865, which is 49 fewer than yesterday. There are 152 COVID-19 patients in intensive care unit (ICU) beds, which is two fewer than yesterday.
There are 79 available adult ICU beds out of 668 total (12% availability) and 286 available adult non-ICU beds out of 4,242 (7% availability).
Weekend Cases (2/11-13) – 33
Seven day Cases (2/6-2/12) – 101
14-day cases (1/31 – 2/13) – 301