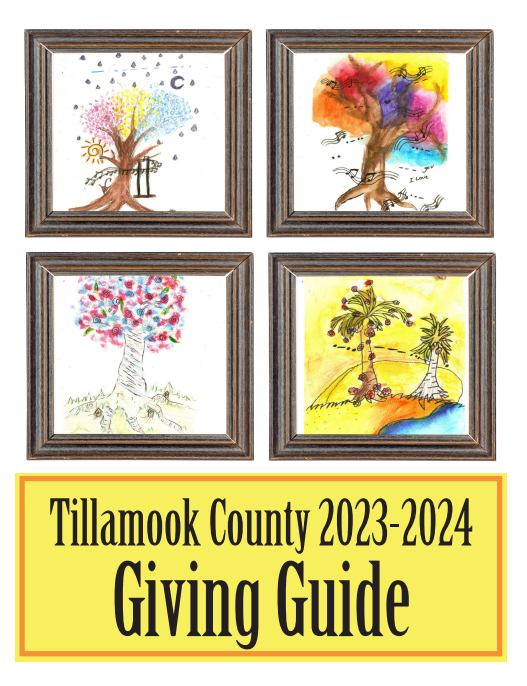 By Gordon McCraw, for Tillamook County Emergency Management
Tuesday, February 8, 2022, 9:30am
Weather
We had a weak front that went through yesterday and now a high pressure ridge is building in.  With the abundant left over moisture combining with the high pressure and the cooler morning surface temperatures (this morning's low temperature – 32), we are seeing low clouds and patchy dense fog that is burning off leaving mostly sunny skies within the next couple hours.  We will also see calm winds today with highs near 53.  Tonight, we can expect partly cloudy skies, calm winds still, lows near 39.
So, the ridge will continue to dominate the weather for much of the rest of the week which gives us mostly sunny days, calm or light winds, highs climbing to near 63 midweek, otherwise, highs stay near 60 degrees thru Saturday.  With partly cloudy to clear nights and calm winds, some patchy morning fog is possible, the lows around 38-43.  Not a bad forecast for now thru Saturday.
Sunday the models head down different roads.  The model differences relate to the timing of when the ridge shifts eastward.  Almost a 50/50 split, some keep the ridge in and continue with a fair, dry and mild Sunday, the others bring a disturbance thru that would give us increasing clouds with a chance of rain by Sunday night into Monday which would also lower the temperatures with highs near 51 by Monday, lows near 38.  We should get a clearer picture later this week as the models become more aligned.
Tillamook Community Update Information
Tillamook County Public Health is pleased to announce that Tillamook County Community Health Center has received an additional small supply of COVID-19 quick antigen home tests kits that will be distributed across all areas of the county at no cost.
These COVID-19 home test kits were made available to our agency to increase access to COVID-19 testing for populations and groups of people that have been disproportionately impacted by COVID-19.
The COVID-19 home test kits were available to the community for pick-up, yesterday Feb 7th in central county and will be in south and north county at the following locations and days:
South County
· Tuesday, February 08, 2022, 2pm – 4 pm: Nestucca Rural Fire District Hebo Fire Station 87, 30710 Highway 101 S, Cloverdale, OR 97112.
· Tuesday, February 08, 2022, 4:30pm – 6:30pm: South Tillamook County Library, 6200 Camp St, Pacific City, OR 97135.
North County
· Friday, February 11, 2022, 2pm – 4pm: Rockaway Beach Chamber of Commerce, 103 S 1st St, Rockaway Beach, OR 97136.
· Friday, February 11, 2022, 4:30pm – 6:30pm – Saint Catherine's Episcopal Church, 36335 Hwy 101 N, Nehalem, OR 97131.
COVID-19 County Data & Update
· Weekend Case Count (Feb 4 – Feb 6): 34
· 7-day case count (Jan 31 – Feb 5): 177
· 14-day case count (Jan 23 – Feb 5): 411
· Cases for February (Feb 1 – Feb 6): 140
· Total Cases to date (March 2020 – Feb 06, 2022): 3,400
· Total COVID-19 Related Deaths: 57
o [Unvaccinated: 43 | Vaccinated: 13 | No ALERT Record: 1*]
· Total COVID-19 Related Hospitalizations: 128
· Active outbreaks (OHA): 4 are reportable, 15 under monitoring for total of 19.
· 7-day test positivity rate (OHA): (Jan 31 –Feb 5) – 30.6%
· 7-day statewide breakthrough rate (OHA): (Jan 23– 29) – 65.3% of COVID-19 cases were unvaccinated vs. 34.7% of COVID-19 cases were vaccine breakthroughs. Of all vaccine breakthrough cases, 31.4% were fully vaccinated and boosted Announced just yesterday by Oregon Health Authority (OHA), Oregon health officials plan to lift the indoor mask requirement by March 31st.