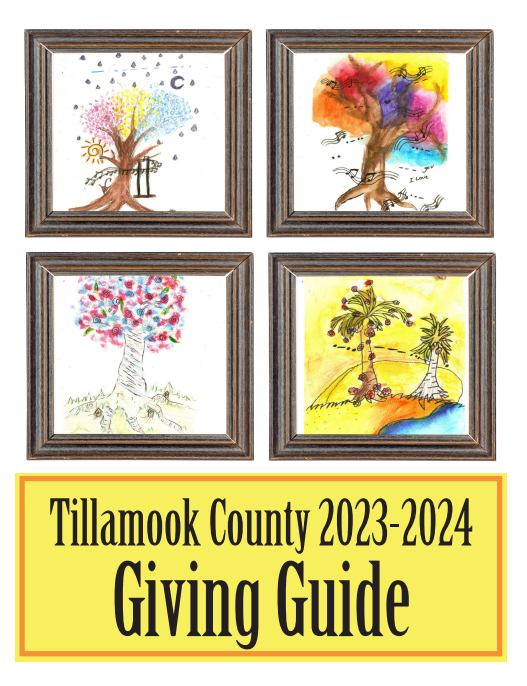 By Gordon McCraw
Monday, April 25, 2022, 09:30
We have a weak front that pushed thru this morning bringing some light rain and next the approaching associated upper level trough of low pressure will bring a chance of light showers today. The winds will become westerly 5-10 this afternoon and the high nears 55. The trough moves closer to the coast tonight and maintains the slight chance of showers over the region, the winds die off, lows near 43.
The upper level trough drifts into then on thru the coast tomorrow, increasing the shower threat and also brings a slight chance of thunderstorms to the coastal waters and Coast Range once daytime heating kicks in during the afternoon, mainly in the northern areas. In any of the heavier showers, small hail is again possible. Winds tomorrow becoming westerly 5-10, once again in the afternoon, and the highs near 52. The scattered shower activity persists tomorrow night, again the winds die off, lows down near 39, the snow level falls to near 2500'.
Wednesday, with a zonal flow, we still have a slight chance of showers with light winds, highs near 52, lows dropping to near 37, the snow level lingers at around 2500'.
Another trough moves in Thursday so some more showers are likely by the afternoon, the snow level rises to around 3000', the afternoon high near 54, the increased shower threat eases around midnight, still some mostly cloudy skies, lows near 42.
As for the weekend, it depends on which set of models you go with, some say we stay dry with a ridge moving over us but more of the models suggest a cool upper level trough sets over us and that means we stay mostly cloudy with a chance of showers Friday, Saturday, and Sunday, the high around 55 each day, lows around 43.