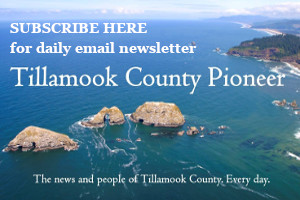 By Gordon McCraw
Tuesday, March 30, 2022, 10:15am
Weather
A weak front moved across this morning giving us just under ½" of rain. Now we can expect some light post-frontal scattered showers today.  Winds today becoming westerly 8-12 gusting to 25, highs near 53.  The snow level is dropping today, down to near 2700' today and down to near 2500' tonight.  We will still see a few widely scattered showers tonight under mostly cloudy skies in the continued moist, northwesterly flow, diminishing winds, lows near 39.
Not much changes tomorrow with mostly cloudy skies and isolated scattered showers, winds becoming northwesterly 10-15 gusting to 25, highs near 52, then weak high pressure moves in, light winds, still mostly cloudy skies, lows near 37.
We likely stay dry Friday though there is a slight chance of a light shower somewhere, light westerly winds, the snow level lifting to around 3000', highs near 53. We see a weak and dying front moving in Friday night giving us a chance of rain, lows near 39.
As for the weekend, we can expect a partly sunny Saturday, highs near 56, then we have another approaching system that will have been enhanced with some tropical moisture.  It looks like the main energy will be pointed into British Columbia and far northwestern Washington though the latest models are now inching it further south. What this means for us is for a slight chance of rain Saturday night with rain likely on Sunday.
The system then moves south Monday so the rain continues Monday along with some breezy winds, and the snow level drops to near 2200'. We also have a chance of rain Tuesday, highs near 53, lows down in the low 40s.
COVID Numbers from Tuesday March 29, 2022 Community Call:
Weekend positive cases – 5
7-day total (3/20-3/26) – 14
14-day total (3/13-3/26) – 31
March total – 41
Total Cases – 3,637
COVID deaths – 60
Total Hospitalizations – 139
Outbreaks being monitored – 12
Positivity Test Rate 4.6%