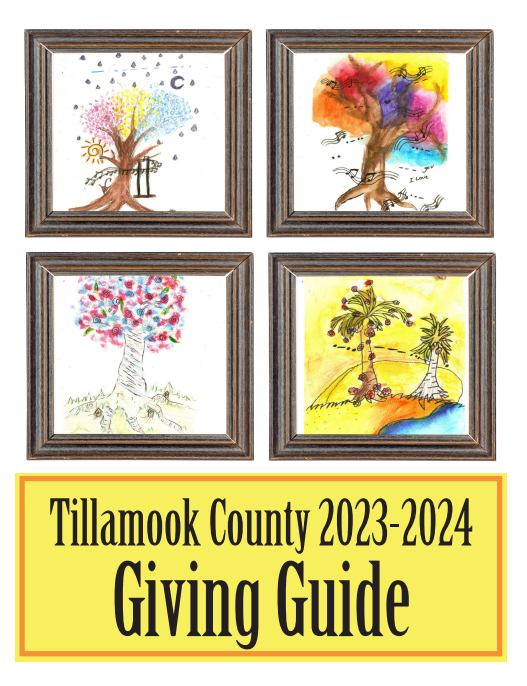 By Gordon McCraw
Tuesday, April 19, 2022, 10:00am
Weather
The active weather pattern just keeps on hanging on this spring. Today there is a low pressure area moving northeastward towards the central Oregon coast that is pushing showers northeastward across our area. Some of these showers could be briefly heavy with small hail and there is still a chance of isolated thunderstorms, especially over the coastal waters. The thunderstorms threat does diminish later this afternoon and the shower activity eases this evening. The winds today westerly 5-10, highs near 52.
Any break in showers is brief tonight as we see increasing clouds again with a rapidly approaching system that will bring in another round of rain late tonight into tomorrow morning. This front has some enhanced moisture from a typhoon that was in the western Pacific but, lucky for us, it appears the bulk of the rain will be moving into southern Oregon though we will still see another inch or so of rain tomorrow. As mentioned, this will be a fast moving front so we transition back to showers tomorrow afternoon, so, back to scattered showers, some heavy with small hail, and back comes the chance of thunderstorms also. High temperatures around 52, lows near 42.
The shower activity eases and slowly becomes more widely scattered Thursday into Friday under partly sunny skies with highs near 55, lows near 41. After that we have weak high pressure building in over the weekend so Saturday, we see partly sunny but dry skies, highs up near 57 then a slight chance of showers Sunday when the high climbs to near 60, lows near 43.
Oregon Summer Drought Concerns Easing
Early this winter it looked like the snow levels across the state were all mainly above normal which was great for the summer drought and fire concerns. Then late last year into early this year we had several warmer storm systems that caused a rapid runoff and lowering of these levels that again increased the drought concern, which of course elevated the summer fire and valley agricultural concerns again.
Then, in comes February and March and the prolonged cooler, and just plain cold, period we had that also featured several back-to-back moist strong frontal systems that brough low-level snow, even in the Coast Range, and brought some significant snow in the Cascades.
Looking at the current snow-water equivalent, issued today, there are some areas at 139% of normal with a large area through the valley at 117%. The last time Oregon's Snowpack was well above normal on March 1st was in 2008. This time last year the snowpack was around 94% of normal and falling by the end of February.
Other reporting areas have also improved but the areas in southern and eastern Oregon remain at below average levels. The system coming in tomorrow will help but levels will continue to be low in those areas.
Hwy 101 North County Slide Repair
Reminder: U.S. 101 is closed south of Wheeler today April 19th at milepost 47 for landslide repair. Crews are installing a screen. Watch for detour signs and flaggers. The road is scheduled to open at 7:00 p.m. ODOT: Valley, No. Coast: U.S. 101 is closed south of Wheeler at milepost 47 until 7 p.m. tonight as crews install a rock containment screen for landslide repair. Watch for detour signs and flaggers. U.S. 101 will close again on April 21st, Thursday morning at 7:15 a.m. to complete the project. Check TripCheck.com for current conditions.