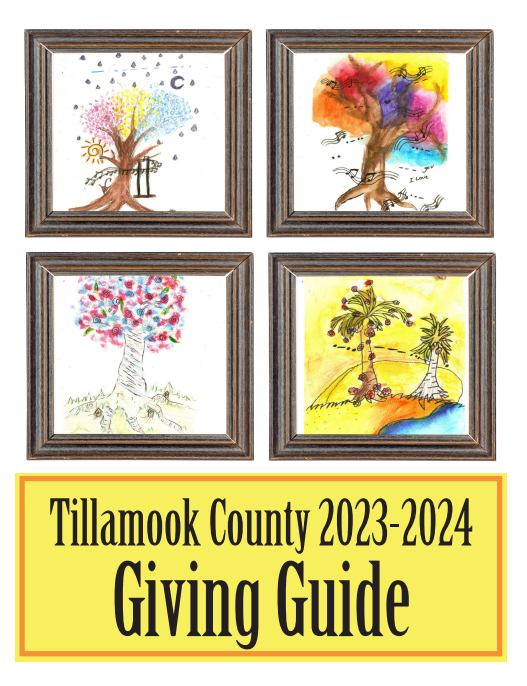 By Gordon McCraw
Monday, April 4, 2022, 09:00am
Weather
The front/atmospheric river brought plenty of rain and winds overnight. As far as rain, the area saw moderate, occasionally heavy rain that gave us between 1 ¼" to 1 ½" of rain while the Coast Range saw 2" to 2 ½". This did cause the rivers to respond but fortunately, they were relatively low and while they did rise several feet, and continue to rise, the front has passed through, and the rain is easing so the rivers should all crest soon well below Action Stage. As far as winds, Tillamook Airport saw a max gust of 40, Astoria – 51, Pacific City – 41, and Garibaldi recorded a 67. There have been a few power outages associated with the high winds and the weather conditions offshore have generated high surf, so we continue with a High Surf Advisory until 11:00am tomorrow. We do still have a High Wind Warning until 11:00pm tonight. Sneaker Waves are also a hazard so use extreme caution while near the surf zone on the beaches, stay off of rocks, jetties, and beach logs.
So, the official weather picture looks like this, the front has pushed on thru moving south and east of the area and the associated low pressure area to the northwest is moving toward Vancouver Island. We can expect scattered showers to develop now behind the front as more unstable air moves in and with daytime heating, thunderstorms are possible this afternoon and some could be heavy with strong gusty winds and hail. The thunderstorm activity will continue tonight, still with some gusty winds, high temperatures today near 53, lows tonight near 40.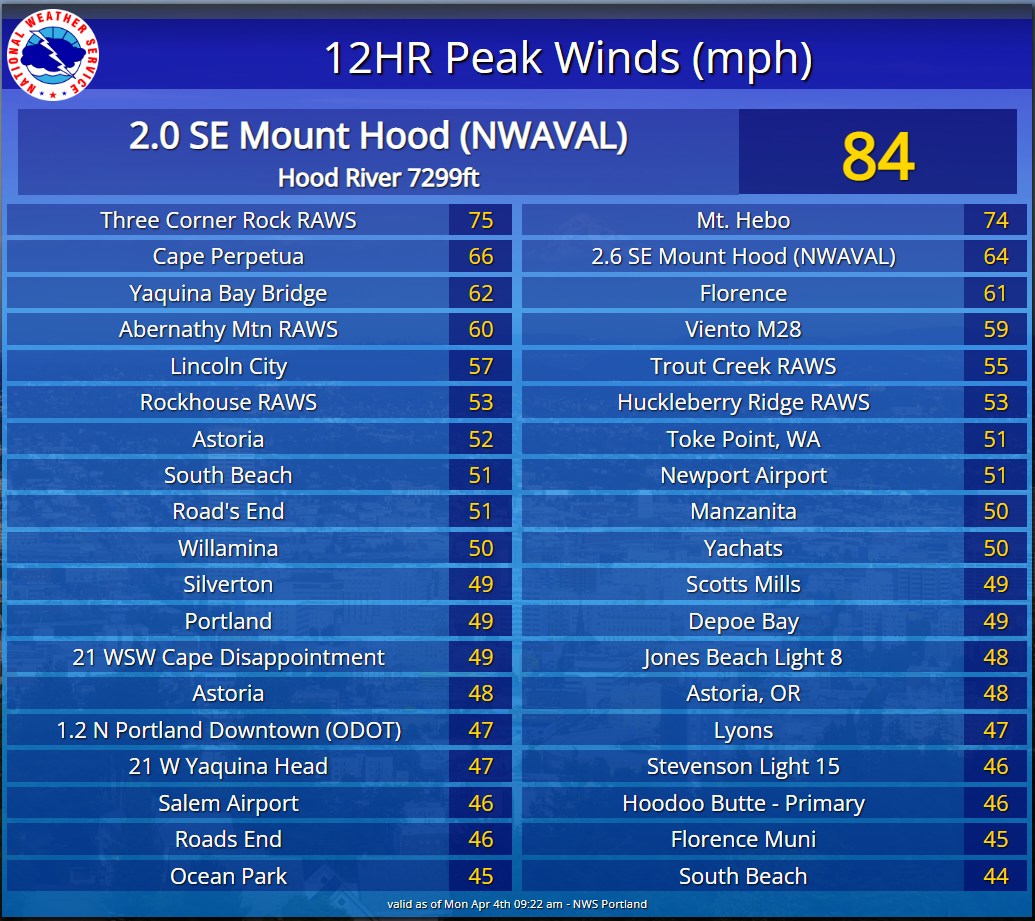 Tomorrow high pressure starts to build in, so the shower activity diminishes tomorrow morning and we slowly become mostly sunny, winds becoming westerly 10-15 gusting to 20, the afternoon high near 52 and the snow level around 2000'. With mostly clear skies tonight, along with calm winds, radiational cooling will let the lows drop to near 35. With all the moisture around, patchy morning fog and front is possible.
Wednesday and Thursday the ridge will give us mostly sunny skies and rising temperatures with the high Wednesday up to 62, Thursday we could see temperatures around 70. We can expect partly cloudy nighttime skies Wednesday night, lows near 43, then Thursday some clouds likely move in that night as the ridge shifts eastward, lows near 45.
Friday on the models get increasingly mixed. Some show the westerly flow returning and increasing that would push in the marine layer and cooler temperatures and a chance of light rain, the others show a dry and mild weekend. Unfortunately, the first scenario is starting to become the majority, so we are going with mostly cloudy skies Friday, Saturday and Sunday, high temperatures over the weekend in the low 50s, lows in the upper 30s with some scattered showers likely. The snow level will also likely fall to 2000' Saturday and down to 1500' Sunday.
Gordon McCraw