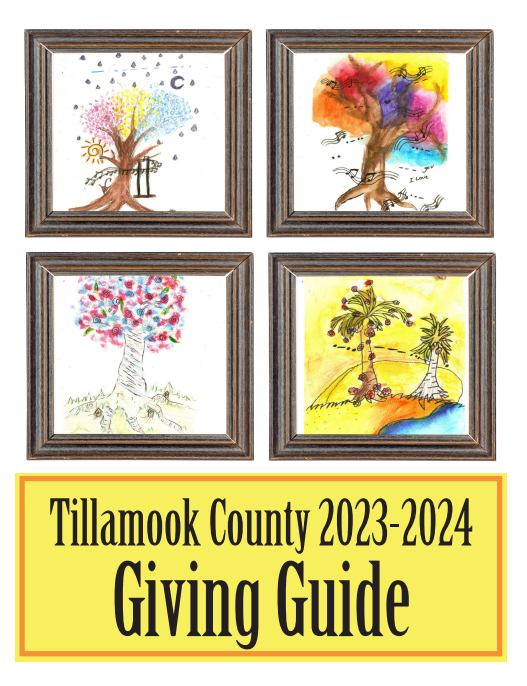 By Gordon McCraw, Meteorologist for Tillamook County Emergency Management
Friday, May 13, 2022, 08:30am
Another chilly start this morning with patchy fog and frost as the lows dropped to around 34. Now we see increasing clouds from the next system in the never-ending series of fronts that is approaching the coast. The system is pushing some light rain towards the area, and we could see some light showers to start later this morning followed by an increasing chance of rain this afternoon with the warm front, with moderate rain likely by tonight. Winds today becoming westerly 5-10, highs near 57, the winds shift to easterly tonight, lows near 46.
Tomorrow morning the warm front pushes off to the north and we again transition to showers as the associated cold front rests offshore, west of the area. We continue to see widely scattered showers around thru tomorrow night. Still being in the warm sector we see high temperatures around 60 tomorrow with lows near 48.
The system offshore Sunday finally kicks off, but to the north, but could enhance the shower threat around the region as it also increases the winds in the area. They should become southerly 8-12 gusting to 25, the highs, with those southerly winds, climbing to near 62, still a few showers around that night, lows near 47.
Monday looks to be a dry day for a change with weak high pressure building in over the region. With mostly cloudy skies, highs reach around 58, lows near 42. By Tuesday another disturbance is moving towards the area so we see partly sunny skies, but we also see a better chance of showers moving in by that evening with showers likely Wednesday and Thursday. Exactly how much rain and exactly when is somewhat in question as not all the models agree but it appears we keep the below normal temperatures and above average rainfall. The "April Weather Edition" obviously extends into mid May. We hope to see May weather prior to June!
With all the recent rains the local rivers have shown brief increased flow rates and continue to do so but overall, the average height continues to decline.