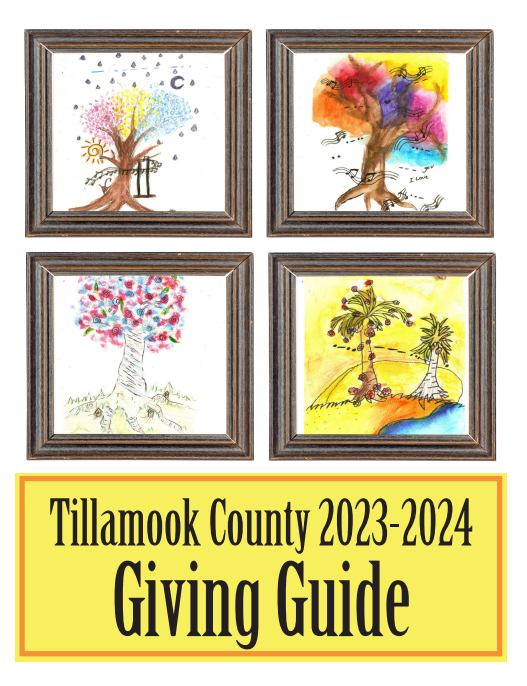 By Gordon McCraw, Meteorologist for Tillamook County Emergency Management
Monday, May 16, 2022, 09:20am
Weather
The slow moving and weakening front along the coast will finally move inland as the parent low also moves inland to our north.  This will give us a slight chance of some light showers this morning then conditions will improve this afternoon.  Winds becoming westerly 5-10, highs near 58. Look for partly cloudy skies tonight and with calm winds, temperatures drop down to near 39. There may also be some patchy fog developing in the early morning hours.
Tomorrow should be a fair and mild day with mostly sunny skies, winds becoming westerly 4-8, highs near 60, some clouds move in tomorrow night ahead of the next approaching system that could push in some rain after midnight.  Winds becoming southerly 4-8, lows near 45.
The front pushes thru Wednesday morning then we see the usual post-frontal scattered showers that afternoon. Winds becoming southerly 14-18 gusting to 30, highs near 56. We see a few widely scattered showers Wednesday night, the winds ease, lows near 43.
Thursday morning any remain showers dissipate, and we see partly sunny skies as high pressure starts to build in over the area, highs near 56, partly cloudy skies that night, lows near 41.  With the ridge continuing to build Friday, it brings mostly sunny skies to the area, highs near 61, partly cloudy skies again that night, lows near 44.
As for the weekend, the models get mixed again but generally it looks like we will see a trough of low pressure trying to move in giving us increased cloudiness with a chance of showers by Sunday, highs in the low 60s, lows in the mid 40s.
Wildfire Prevention Month Continues
With this being Wildfire Prevention Month I have already posted some suggestions to get ready for such an incident.  Below are some pointers from the American Red Cross for when you are actually forced to leave the area due to a wildfire.
IF YOU HAVE TO LEAVE YOUR NEIGHBORHOOD 
Be prepared to evacuate at a moment's notice and obey all evacuation orders from officials. Follow these steps (if time allows):
Shut all windows and doors. Remove flammable window shades, curtains and close metal shutters.
Move flammable furniture to the center of the room, away from windows and doors.
Shut off gas at the meter; turn off pilot lights. Shut off the air conditioning.
Gather up flammable items from the exterior of the house and bring them inside (patio furniture, toys, trash cans).
Turn off propane tanks. Move propane BBQ appliances away from structures.
Don't leave sprinklers on or water running, they can affect critical water pressure.
Back your loaded car into the driveway and keep all doors and windows closed.
Ensure your emergency supplies kit is in your vehicle.
Locate your pets and take them with you.
As the COVID-19 pandemic continues, the Red Cross has procedures and resources in place to help ensure the safety of those we serve and our workforce, especially when it comes to supporting local communities during a wildfire emergency.
We are still providing the same types of support after disasters as we always have. This includes making sure people have a safe place to stay, food to eat and resources to help them recover, following guidance from FEMA and the Centers for Disease Control and Prevention (CDC). Additional precautions in place include social distancing protocols, masks, health screenings and enhanced cleaning procedures.
Ensuring people have a safe place to stay during a disaster is a critical part of the Red Cross mission, but how we support sheltering efforts may be different in each community, depending on local emergency plans and the scale of the disaster. In some instances, we may open group shelters, while other times hotels may be more appropriate. After a large disaster, the Red Cross will tailor our services to meet the needs of each community. Local volunteers will provide critical, on the ground relief to their neighbors and we'll offer some services virtually — including health and mental health support.
Responding to disasters is a team effort and no single organization can do it alone —this is particularly true in this current environment.