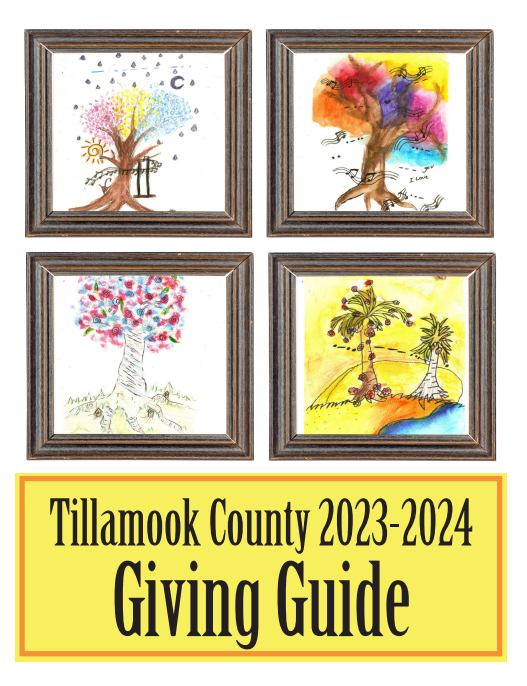 By Gordon McCraw, Meteorologist for Tillamook County Emergency Management
Friday, May 27, 2022, 08:15am
The front has pushed through but the associated low pressure area remains offshore west of northern Vancouver Island. The flow under the low is pushing some widely scattered light showers across the region this morning. As everything shifts eastward the activity will diminish further. So, cloudy with a slight chance of showers today, winds becoming southwesterly 5-10 gusting to 18, highs near 60. A developing low pressure area well west of Oregon will push in some rain early tomorrow morning as it moves eastward, wind becoming light and variable tonight, lows near 48.
The low pressure area continues to move eastward and most of the models now have it coming ashore somewhere between Lincoln City and Newport later tomorrow afternoon or early evening but all this is still not written in stone. The issue in forecasting is, are we to the north of the low which would bring us some rain, or south of the low which would give us heavier rain with an associated front and some gusty winds. The bottom line, tomorrow will be cloudy and rainy, for now winds will be easterly 5-10, and highs near 56, rain then rainshowers later tomorrow night, the winds ease, lows near 47.
We see a few more showers Sunday morning then high pressure starts building in, so the shower activity becomes more widely scattered, winds westerly 8-12 gusting to 20, highs near 55, the winds die off Sunday night, lows near 46.
High pressure will dominate the weather starting Memorial Day though we see mostly cloudy skies still, highs near 58, lows near 44. Tuesday looks mostly sunny and 66 and then Wednesday the ridge builds more so the high climbs to near 70, lows under partly cloudy skies near 49.
By the way, Memorial Day was declared a national holiday back in 1971, and its roots date all the way back to the Civil War period, according to the U.S. Department of Veterans' Affairs. Memorial Day honors all military members who have died in while serving in U.S. forces.
Everyone have a fun but safe Memorial Day weekend. See ya next week!