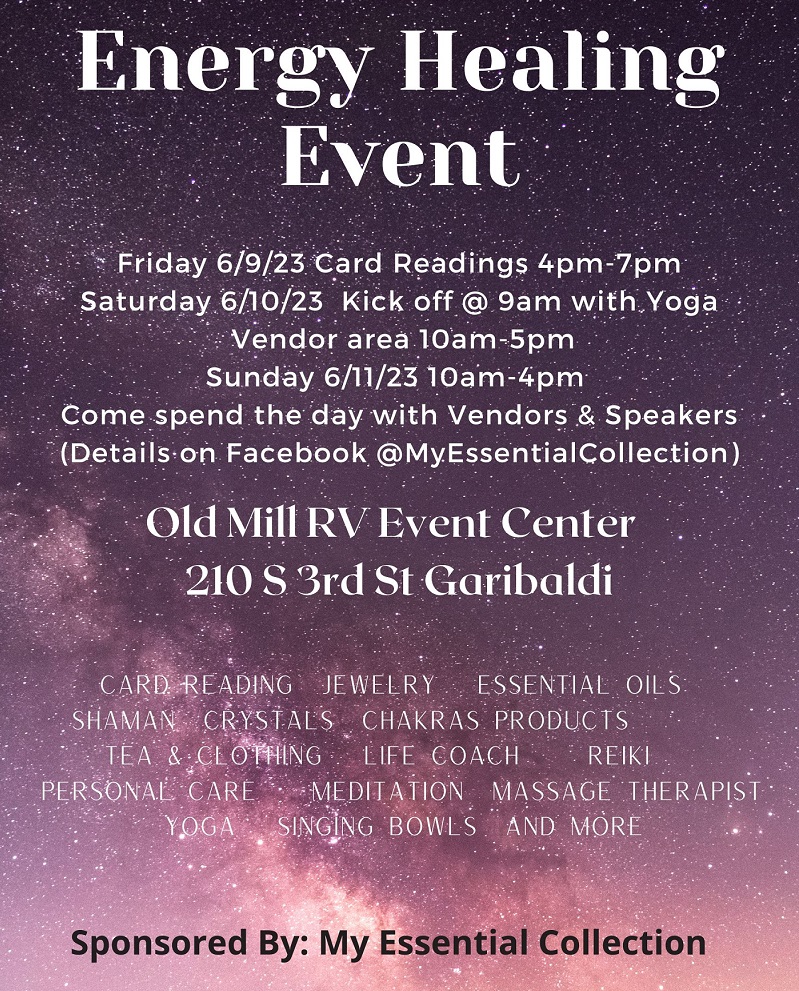 By Gordon McCraw, Meteorologist for Tillamook County Emergency Management
Wednesday, May 4, 2022, 08:45am
I'm thinking we need to put out an APB on Spring, someone seems to have stolen it!  Today is our other dry and warm day with a ridge of high pressure having moved across the top of us and is now just to the east.  We still have a lot of high clouds moving across to give us mostly cloudy to cloudy skies today, winds becoming westerly 5-10, today's afternoon high up near 61.
The satellite picture reveals that we have a trough of low pressure moving towards the area from the southwest that has picked up some sub-tropical moisture that will bring rain into the area later tonight thru tomorrow with a weak Atmosphere River (AKA-Pineapple Express), and with calm winds tonight the low drops to near 46.
Again, tomorrow looks cloudy and rainy with the winds becoming southerly 5-10 gusting to 20, maybe to 30 at the beaches, the afternoon high near 54. As the trough pushes off to the east, we transition to scattered showers tomorrow evening that persist thru tomorrow night, diminishing winds, the low near 45.
Another trough will rotate under the large low pressure area in the Gulf of Alaska, moving up into and across out area Friday so in comes more rain with southerly winds 8-12, the high near 56, then back to scattered showers Friday night, lows again near 45.
The large low pressure area in the Gulf of Alaska that has pushed the weather here for much of the week, finely starts to push southeastward towards our area over the weekend which enhances the shower activity Saturday and with daytime heating we see a slight chance of thunderstorms and that threat could persist into Saturday night.  The showers continue Sunday as the low pressure area continues to move across the region and this brings not only the showers, but cooler temperatures and lowering snow levels that could fall to around 2500' Sunday so the higher Coast Range Mountains are done with the snow just yet.  The high Sunday near 51, the low near 39.
As for next week, the models head down different roads, some say a ridge builds back in which would bring back the dry and warm days, while the others keep us cooler with a chance of showers.  We split the difference and say mostly cloudy to partly sunny days for the start of next week, with a chance of showers, highs up to near 58 by Tuesday, lows around 42.
May is Wildfire Awareness Month
Did you know that over 70% of Oregon's Wildfires are sparked by people?! According to the National Interagency Fire Center, in 2018 8,767,492 acres burned in the U.S. due to human-started fires and lightning strikes.
Plan, Prepare and Prevent
Wildfire season is year-round in many parts of the country now. What can you do to help support our firefighters and protect your family from wildland fires?
Plan for wildfire
May is Wildfire Awareness Month. As the weather becomes warmer and wildland vegetation, or fuels, begin to dry out, it is time to plan for the wildfires.
During a wildfire, embers cause most home ignitions. Residents can harden homes minimizing property damage and protecting firefighters.  Help reduce putting firefighters and communities at risk by hardening your home to ember intrusion and creating defensible space on private property.
Prepare your home
Taking steps to make your home survivable and community adaptable to wildfire helps protect firefighters too. Learn how to mitigate wildfire risk around your property and community:
Prevent wildfires
The public plays a valuable role in preventing wildfires. The national average of human-caused wildfires comprises 87 percent of all wildfire occurrences every year. Most of these fires can be prevented.
Preventable wildfires threaten lives, property, and our precious natural resources. Whether it is properly extinguishing a campfire or keeping your vehicle maintained to prevent sparks, following just a few simple steps can help prevent wildfires.
Learn how to properly use outdoor equipment; burn debris safely; start, maintain, and extinguish a campfire; maintain a vehicle and tow safely; and practice fire-safe target shooting to name a few.
Check out on-line resources to learn about wildfire prevention in your state or area.  Here are just a few:
Only you can prevent wildfires!