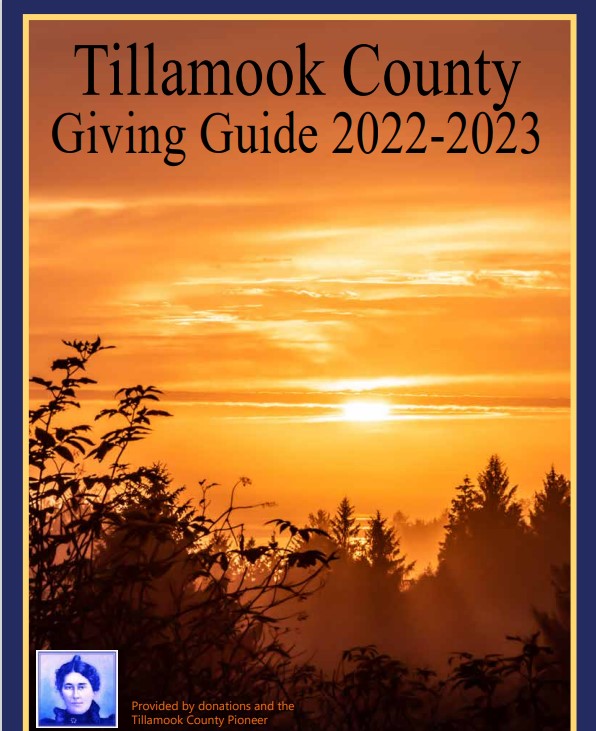 By Gordon McCraw, Meteorologist for Tillamook County Emergency Management
Friday, May 6, 2022, 09:45am
Weather
Today's weather brought to you by a decent low pressure trough and cold front that is bringing moderate rain across the region, then we see post-frontal showers that get enhanced by an associated low pressure area this afternoon, some showers could be heavy with small hail, and it also gives us a threat of thunderstorms. It will also be on the breezy side with winds southwesterly 8-12 gusting to 25, higher gusts possible in or near any thunderstorms, the high near 56.  The showers and thunderstorm threat continues tonight, winds decrease for a while then become northwesterly 5-10 late, lows near 46.
Tomorrow the low over the Gulf of Alaska that I have been talking about this week, the one that has been responsible for the flow that has pushed in all the disturbances and rain, well, it will finally move, dropping south into Oregon. This will bring another shower and thunderstorm threat to the region and bring cooler temperatures and lower snow levels.  So, more showers tomorrow then add a thunderstorm threat in the afternoon, winds westerly 10-15 gusting to 20, the high near 51, the snow level drops to near 2500', or into the higher coast range mountains. The shower and thunderstorm threat continues tomorrow night, the winds slowly ease, lows near 40.  The low will be slow to leave so Sunday we keep the shower/thunderstorm threat, the snow level around 2400', the winds becoming southwesterly 4-8, highs near 51, lows near 39.
Most models continue to show weak disturbances moving across the area next week, but the strength and timing is in question. A couple of the models even suggest high pressure will build into the area, so we continue to split the difference and say, mostly cloudy with a chance of showers Monday, the high near 53, lows near 41, then partly sunny with a slight chance of showers Tuesday, highs up near 55, lows near 41, a slight better chance Wednesday with rain moving back into the picture by Thursday.
I guess I should mention, and not likely a surprise to you folks, that the NWS Climate Center's 30 day forecast for Oregon issued April 30th showed a 50-60% chance of below average Temperatures and a 40-50% chance of above average Rainfall.  It appears their guestimate will verify!
OHA releases new COVID-19 vaccine Breakthrough Report
PORTLAND, Ore. – Oregon Health Authority's most recent update on COVID-19 breakthrough cases, released yesterday, reported 18,608 cases of infection during the month of April.
Of those cases, 8,815, or 47.4%, were unvaccinated people, and 9,769, or 52.5%, were vaccine breakthrough cases. Among the breakthrough cases, 6,142, or 52.5%, were fully vaccinated and boosted.
To date, there have been 207,952 COVID-19 vaccine breakthrough cases in Oregon. Of those cases, 52,998, or 25.5%, were fully vaccinated.
To date, 2.6% of all vaccine breakthrough cases have been hospitalized, and 0.6% have died. The median age of vaccinated people who died is 80.
Vaccination remains the most effective tool to reduce the spread of COVID-19. Oregonians are encouraged to get vaccinated and, if eligible, get a booster shot.