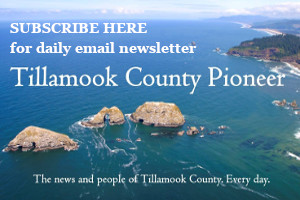 By Gordon McCraw, Meteorologist for Tillamook County Emergency Management
Tuesday, June 28, 2022, 09:00am
We see a strong southwesterly flow today thanks to a weak upper level low pressure area up west of Vancouver Island. This is deepening the marine layer as well as pushing it well inland, thus ending the Pacific Northwest heatwave and bringing some patchy drizzle to areas of the coast. The low also has a very weak cold front extending to the southwest that is being pushed towards the coast that will give us more clouds and a slight chance of showers later this afternoon. Winds today southwesterly 8-12 gusting to 20, the high near 63. The shower chance, though slight, continues tonight, and we stay cloudy with light winds, lows near 55.
The low and what is left of the front continues to push east tomorrow so any widely scattered remaining showers move out of the region and the clouds start to burn off leaving us with a mostly sunny afternoon tomorrow, winds becoming westerly 4-8, highs near 65, the marine clouds move in tomorrow night, the winds die off, lows near 51.
Thursday and Friday we look dry with improving conditions with mostly sunny skies Thursday, the highs near 68, partly cloudy skies expected that night, lows near 52. Friday looks partly sunny with the high up near 69 then the marine clouds move in that night, lows near 52.
The weekend is somewhat in question. It appears another low pressure trough will develop off the coast to the west. It will thicken the marine layer along the coast but depending on how far west it is, could also give us a chance of showers. If it sets up far enough west, we just see a bunch of clouds, if it sets up closer to the coast, we could see some showers also. Either way, highs likely in the mid 60s and lows in the low 50s.
Gordon's Update/Tillamook County Daily Weather Briefing: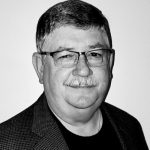 Some other nonweather related news. I began working with Tillamook County in 2006 after leaving Louisiana following Hurricane Katrina. Being a retired Navy forecaster, and living in Oregon's most disaster rich county, almost always related to weather, I started providing forecasts to the public thru the County after the 2007 Great Gale event, when I also started assisting in Emergency Management. Once I was selected as the Emergency Management Director, the forecast became part of my job at the request of the County. This has continued, even though I "Officially" retired towards the end of last year but stayed on part-time to assist with the transition of the new Emergency Manager. Well, it looks like this will be my last week as a Tillamook County employee so this is the last week you will be getting, "Gordon's Update!" I have always strived to provide information to Tillamook County citizens that would help and assist in preparedness decision they were making for everything from minor emergencies up thru, "The Big One". I have also made many friends during my years working with the county that are now lifetime friends. Again though, Thursday will be your last Update!