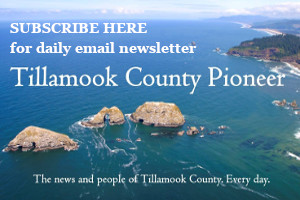 Tillamook County Democrats are proud and enthusiastic to announce that they have opened their 2022 Campaign Headquarters in downtown Tillamook, at 307 Main Av (across from the movie theater). The office will be open to the public Monday, September 12, through Saturday, November 12, 2-6pm weekdays, 10-4pm weekends. A Campaign Headquarters Opening Celebration will take place Saturday, September 17, 12-4pm. All are welcome.
Local Democratic community members have been working hard to create a welcoming and safe place where people can peacefully gather who want to learn about who Democrats are and what they stand for. The space will supply information about local, state, and national Democratic candidates and issues and will be a place for people to work together to advance their shared Democratic values. It will be an opportunity to make new friends and renew friendships that have been "online" for the past two years.
Contact tillcodems@gmail.com with questions. Learn more about the Tillamook County Democrats at tillcodems.org.