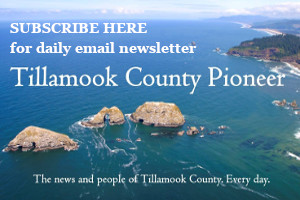 Special Weather Statement – National Weather Service Portland OR
703 PM PDT Tue Apr 13 2021
…UNSEASONABLY WARM AND DRY AT TIMES THROUGH THIS WEEKEND…
An unseasonably dry start to April has left vegetation drier than normal for this time of year along the Oregon and southern Washington coast. Meanwhile, breezy offshore flow is resulting in unseasonably warm and dry afternoons, further drying out vegetation across the region.
Offshore winds are expected to diminish Wednesday, turning more northwesterly and allowing cool, moist marine air to reach the coast by late afternoon. However, offshore flow is expected to return Thursday, continuing into Friday for another round of unseasonably warm and dry conditions.
Extra caution is advised with fire, at least through the upcoming weekend. Be sure to check with your local fire district before burning, as there may be restrictions in place.