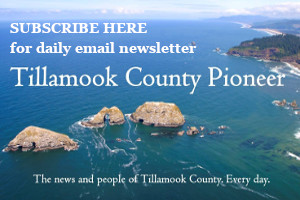 NIXLE ALERT:  Tillamook County Emergency Management (10/9/22 – 5:44 PM)
* WHAT…Visibility one quarter mile or less in dense fog.
* WHERE…In Oregon, North Oregon Coast. In Washington, South Washington Coast.
* WHEN…From 11 PM this evening to 11 AM PDT Monday.
* IMPACTS…Hazardous driving conditions due to low visibility.
* ADDITIONAL DETAILS…Fog will be the most dense along the immediate coastline.
* AFFECTED AREAS: NORTH OREGON COAST … SOUTH WASHINGTON COAST
Instructions:
If driving, slow down, use your headlights, and leave plenty of distance ahead of you.
Alert Details
Severity:

Moderate – Possible threat to life or property

Urgency:

Expected – Responsive action SHOULD be taken soon (within next hour)

Certainty:

Likely (p > ~50%)

Category:

Meteorological (inc. flood)

Event:

Dense Fog Advisory