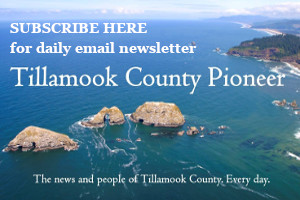 * WHAT…Flooding caused by rain and snowmelt is possible.
* WHERE…Northwest Oregon and southwest Washington.
* WHEN…From Thursday through Friday.
* IMPACTS…Excessive runoff may result in flooding of rivers, creeks, streams, and other low-lying and flood-prone locations. Creeks and streams may rise out of their banks.
* ADDITIONAL DETAILS… – Heavy rain, combined with snow melt from high elevations. – http://www.weather.gov/safety/flood
* AFFECTED AREAS: NORTH OREGON COAST … CENTRAL OREGON COAST … COAST RANGE OF NORTHWEST OREGON … CENTRAL COAST RANGE OF WESTERN OREGON … LOWER COLUMBIA … GREATER PORTLAND METRO AREA … CENTRAL WILLAMETTE VALLEY … SOUTH WILLAMETTE VALLEY … NORTHERN OREGON CASCADE FOOTHILLS … NORTHERN OREGON CASCADES … CASCADE FOOTHILLS IN LANE COUNTY … CASCADES IN LANE COUNTY … UPPER HOOD RIVER VALLEY … WESTERN COLUMBIA RIVER GORGE … CENTRAL COLUMBIA RIVER GORGE … SOUTH WASHINGTON CASCADES … WILLAPA HILLS … SOUTH WASHINGTON COAST … LOWER COLUMBIA AND I – 5 CORRIDOR IN COWLITZ COUNTY … GREATER VANCOUVER AREA … SOUTH WASHINGTON CASCADE FOOTHILLS … WESTERN COLUMBIA RIVER GORGE … CENTRAL COLUMBIA RIVER GORGE
Instructions:
You should monitor later forecasts and be alert for possible Flood Warnings. Those living in areas prone to flooding should be prepared to take action should flooding develop.
Alert Details
Severity: Severe – Significant threat to life or property

Urgency: Future – Responsive action SHOULD be taken in the near future

Certainty: Possible (p <= ~50%)

Category: Meteorological (inc. flood)

Event:  Flood Watch