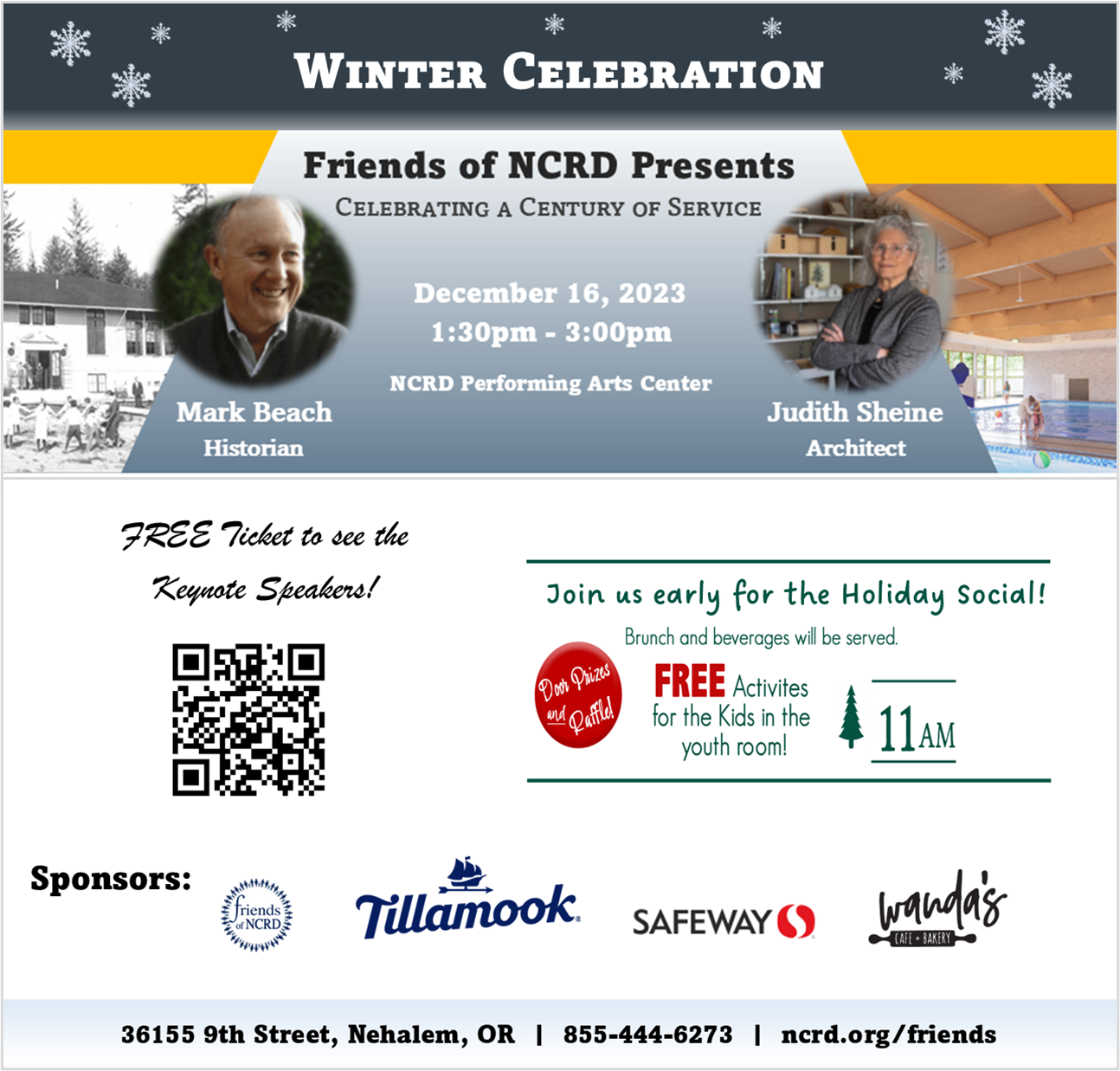 By Gordon McCraw, Tillamook County Emergency Manager
Tuesday, November 30, 2021, 09:30am
Weather
A cloudy, foggy, misty morning with a chance of some light rain as a warm front moves across from around Astoria northward with us being clipped by the trailing precipitation as it pushes inland. This will give us a forecast of cloudy skies with a chance of rain, winds becoming southwesterly 8-12, highs near 57. A ridge tries to build in tonight, so things dry out with mostly cloudy skies, calm winds, lows near 48.
The ridge, which is not all that strong over us, will let some weak disturbances ride across which gives us a slight chance of rain or rain showers Wednesday into Thursday, and with all the moisture and light winds, patchy morning fog is possible also. Highs Thursday near 61, lows near 45.
Thursday, we do see some changes starting with a weak cold front pushing thru and though there won't be much moisture associated with the system, it does push the daytime temperatures down, and will lower the dewpoints which allows the nighttime temperatures to drop lower as well. The daytime highs hover around the mid 50s, nighttime lows drop down into the mid to upper 30s.
It looks like Friday the ridge will move westward and this in turn will open us up to getting more fronts moving in once again. So, we see a slight chance of rain Saturday with an increasing chance of rain Sunday associated with an incoming cold front, highs still around 55, lows warming to around 43 by Sunday.
Community call COVID Statistics 11/30/21
Weekend Case Count – 16 (11/26-11/28)
7-Day Case Count – 28 (11/21-11/27)
14-Day Case Count – 53 (11/14-11/27)
November to date – 160 (11/1-11/28)
Deaths – 45 (36 not vaccinated, 1 no record, 8 fully vaccinated)
Hospitalizations to date – 95
Positivity Rate 7.5% (11/21-11/28), last week's rate 5.9%
Outbreaks – 1 confirmed, 13 pending, for a total of 14 under investigation
Breakthrough Data – Statewide (11/14-11/20) – 71.5 of new cases not vaccinated, 28.5% breakthrough
COVID Testing – Available at the community Health Center at the 8th Street Acute Care Clinic, Monday-Friday, 1pm-5pm. APPOINTMENTS REQUIRED, call 503-842-3900. Testing is also available at Adventist Health Urgent Care and at Rinehart Clinics. Home Test Kits are also becoming more available.
Vaccine Clinics:
Tillamook County Community Health Center Walk-In Vaccine Clinic at the Fairgrounds – Convention Center
For the month of Dec: Tuesday/Thursday 8:30am – 3pm and Wednesday from 1pm – 5pm by walk-in only. Closed for holiday observance: Weds 12/22 to Fri 12/24/21.
COVID-19 1st, 2nd, 3rd and booster doses, as well as flu and pneumonia vaccines all available.
Special event: Friday December 10th, 2nd pop-up vaccine clinic at Nestucca K-8 school 3pm -7pm. COVID-19 1st, 2nd, 3rd and booster doses, as well as flu and pneumonia vaccines all available.
Special event: Saturday December 11th, COVID-19 vaccines, and flu shots at Tillamook Air Museum Holiday Event from 10am – 2pm.
Adventist Health – Tillamook @ Occupational Medicine office; Pacific City on Wednesdays
Rinehart Clinic in North County
Local Pharmacies – Safeway, Fred Meyer, and Tillamook Pharmacy
Statewide Pharmacies – check websites to schedule appointments.