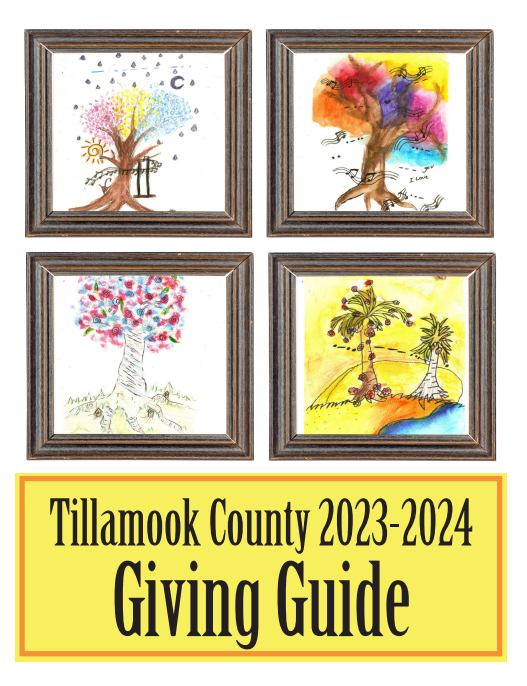 By Gordon McCraw, Tillamook County Emergency Manager
Thursday, December 9, 2021, 12:30pm
Weather
A chilly one today, the passes even saw snow early this morning. The snow level will rise today with daytime heating to around 2500, which is good because with the cold, unstable air moving across we will see more scattered showers today with a chance of thunderstorms thru later tonight. Winds today westerly 5-10. Highs near 47, lows tonight down to near 37. This means with the showers over the Coast Range tonight, the snow level could drop to or near the tops of the passes, again, more likely on the east side which is usually colder.
Look for a few more light scattered showers tomorrow, winds becoming westerly 5-10, the high near 49.  The weather takes a turn for the worse tomorrow night though with an approaching stronger system.  We will see increasing rain, heavy at times later tomorrow night, winds becoming westerly 14-18 gusting to 25, lows near 42 so the snow level will be climbing.
Saturday sees more rain, heavy at times, winds becoming 25-30 gusting to 40 that morning but decreasing in the afternoon to 15-20 gusting to 30, highs near 51.  Winds at the beaches could be gusting to 55-65 with some isolated spots possibly gusting to 75.  These higher winds will likely on last for a few hours before subsiding some but could still cause downed trees resulting in power outages.  Watch for the upcoming Wind Watches and Warnings for better details.  Saturday night we can expect scattered showers, again with a chance of thunderstorms, lows near 37, the snow level back down to near 2000'.
So, the total rain amount expected from this Thursday–Saturday event is around 1-3" here, up to 2-4" possible in the Coast Range.  The River Forecasts still show a rapid increase in flow rates this weekend, but also keeps the crests 3-4' below even Action Stage. As was experienced during one of the previous storms though, localize flooding can occur due to Urban and Small Stream issues arising during the heavy rain periods.
It appears the cold, wet pattern will be with us thru at least the middle of next week as an upper level trough of low pressure lingers over the area.  This would give us continued cloudiness with periods of rain.  It also appears the flow will be such that it drags in colder air pushing the snow levels down to near 1000-1500' the start of next week which could have significant impacts to the Coast Range Passes.  I would suggest travelers using the Coast Range prepare now for wintry travel.  We are already seeing some snow and black ice over the tops of the passes with a decent chance the levels will come down further the start of next week.  And tomorrow night into Saturday morning the passes will also see the heavy rains and some gusty winds.