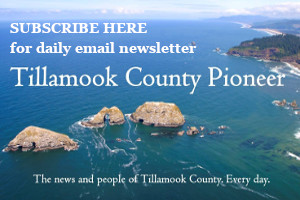 By Gordon McCraw
Tuesday, September 21, 2021, 09:30am
Weather
The high pressure ridge is over us today giving us sunny skies, relatively light winds, and afternoon highs in the mid 70s. We will see increasing clouds tonight ahead of a weak and dying front that will move thru the area tomorrow.  We may also see some patchy fog late tonight with light winds, tonight's low near 49.
As I just mentioned, tomorrow morning we will see increased cloudiness associated with a weak and dissipating front that will move through that also gives us a slight chance of rain.  We see improving conditions tomorrow afternoon, winds becoming westerly 5-10, highs back down to near 67. Partly cloudy skies expected tomorrow night with some patchy fog possible, calm winds, lows near 45.
Thursday thru Friday on into Saturday we enjoy fair, dry and mild conditions again with high pressure moving through the area. This means we see mostly sunny skies again, a period of easterly winds that give us highs around 70 Thursday, then up into the mid 70s Friday, but with a trough of low pressure approaching, highs Saturday, still with mostly sunny skies, only reaching into the upper 60s.
Sunday the onshore flow returns with a more zonal, or west to east flow that tends to push in weak disturbances that ride across in the flow and gives us periods with a slight chance of rain as the disturbance moves through.  So, Sunday and Monday we can expect partly sunny skies, highs in the mid 60s, maybe some patchy morning fog, maybe some light rain or mist, especially in the morning hours when the layer tends to be the thickest, and of course, westerly winds. We also see mostly cloudy nights, still that slight chance of rain, lows near 50.
COVID Update
On today's Community Call, the Health Department offered the latest numbers. They mentioned we only had 19 new cases reported over the weekend, but that good news was tapered by the fact that the OHA tracking and reporting system was offline for part of the weekend so the numbers will likely climb as the system catches up.  They also mentioned that the 7 day total was 90 new cases and so far this month we have seen 326 new cases in the County.
We are still at 23 deaths in Tillamook County and of those, 20 were unvaccinated, 1 had no record, and 2 were fully vaccinated.  The number of breakthrough cases in Tillamook County stands at 23% which is higher than the state's percentage, and the positivity rate in Tillamook County has dropped to 11% which is good, and we hope this trend will continue.
The Health Department is currently tracking 26 outbreaks, 11 are confirmed and the rest are under investigation.
Testing and vaccinations continue at the local pharmacies, health clinics, Adventist Urgent Care, Community Health Center and at the Fairgrounds. It is best to call to see if you need an appointment and for the best times.