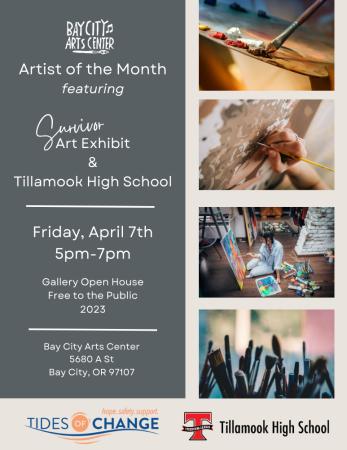 By Gordon McCraw, Tillamook County Emergency Manager
Thursday, September 9, 2021, 10:00am
Weather
We have a weak ridge of high pressure that will shift eastward today as an upper level trough of low pressure moves in tonight through tomorrow morning.  This is keeping us with an increased onshore flow that will also result in not as much clearing of the clouds today and tomorrow. So, this means mostly cloudy skies today and tomorrow with afternoon winds becoming westerly to northwesterly 5-10, highs today near 68, tomorrow only up to 64.  With the thickened marine layer at night there could be some light mist in the morning hours when the layer will be the thickest, calm nighttime winds, lows near 52 tonight but down to 44 tomorrow night.
Good news for the smoky valley.  The approaching trough will continue to push all the smoke off to the east, into the Cascades through tomorrow and into Saturday so the hazy skies should improve as should the Air Quality Index in the valley.
With high pressure building in again over the weekend we can expect mostly sunny days with the usual afternoon winds, highs around 68.  Some marine cloudiness Saturday night but not as much Sunday night, lows still in the upper 40s.
Monday and Tuesday look pretty similar with mostly sunny days, highs around 67, partly cloudy nights, lows around the mid 40s.  Some of the models are showing an increasing chance of rain starting Tuesday night into Wednesday as the jet stream pushes some tropical moisture up into the area midweek.  Lots of time for this to change though, in either direction.
COVID-19 testing is available
COVID-19 testing and care is available for individuals experiencing symptoms or who have had close contact with a confirmed COVID-19  case.
Drive-up testing: Monday, Wednesday, and Friday from 9am – 3pm. No appointment required. Located at Tillamook County Fairgrounds (enter on 3rd by 4-H Dorms). Learn more here
Acute Care /Sick visit: Tuesday and Thursday 8 am – 5pm. Located at 8th St. Annex 2111 8th St. Tillamook. Appointments are required, please call: 503-842-3900
Walk-in Vaccine also Available, No Appointment Necessary
Tuesdays & Thursdays  9am – 3pm Pfizer  COVID-19 vaccine (12 and older), Moderna COVID-19 vaccine (18 and older), Johnson & Johnson (18 and older).
Drop-ins only – no appointments required.
Assistance by Phone or Email :
Call: 503-842-3914  Monday – Friday 8am -5pm  (English and Spanish).
Email: tcchc@co.tillamook.or.us with your contact information including phone number for a scheduling assistant to call you (English and Spanish).
Rinehart Clinic
Call to schedule: 1-800-368-5182 ext. 100
Fred Meyer Pharmacy – Tillamook
Scheduling and details available here
Scheduling and details available here