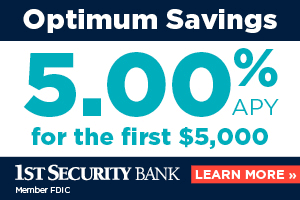 By Gordon McCraw, Tillamook County Emergency Manager
Wednesday, August 25, 2021, 5:00pm
Weather
We still have a weak upper level trough of low pressure over the area that has been giving us a stronger onshore flow that push in the marine layer each night then clearing to the coast in the afternoon. Winds again today becoming southwesterly 5-10 and the high near 66. This afternoon we see increasing clouds and a slight chance of light rain tonight from an approaching weak front and right on its heals is another weak front that gives us another slight chance of rain tomorrow morning with that chance diminishing tomorrow night as it pushes well inland, highs near 66, lows near 53.
Friday looks dry, a little cooler, and somewhat breezy then Saturday and Sunday a ridge of high pressure slides across giving us sunny skies with the high up near 70, and mostly clear nights, lows near 50.
Next week things cool back down some as the ridge moves east and is replaced by a trough so we see mostly sunny skies but the highs only in the mid 60s again, partly cloudy night will lead to lows in the upper 40s.
COVID-19
By now you have heard the Delta Variant is ballooning cases and overwhelming the health care system. Hospitalizations today in Oregon are 1,080 which is 80 more than yesterday. Statewide in Oregon, 93% of all the available ICU beds in the state are in use, 92% of the adult non-ICU beds. Today, OHA reported 34 more positive cases in Tillamook County giving us 109 cases for this week so far. The previous two-week period we had 356 positive cases and for the month so far, the count is 525 cases, far greater than any number we saw previously. The Health Department is monitoring 6 outbreaks and investigating 8 more. The positivity rate for tests is currently at 21.6% which puts us way up there for the State. That means for every 100 people tested, nearly 22 will have COVID.
So, of the deaths in Tillamook County, all of which are tragic, there were 9 unvaccinated and two with no record. This suggests unvaccinated as there would have been a record if they had been vaccinated. Currently, 85.6% of the cases in Oregon are unvaccinated individuals meaning there are 14.4% breakthrough cases and yes, breakthrough cases tend to be less severe and shorter.
You may have also heard, but I will confirm, over the weekend I ordered a refrigerator van as Waud's is now at or exceeding their capacity as they have been for the past week. I put in a request over the weekend and Klamath County is sending one up this week to assist with this unprecedented event.
As the Commissioners, OHA, the Governor and now me have said, The vaccine is the only way to get this under control. These recent deaths are individuals from our community. They were husbands, wives, sons, daughters, other relatives and friends of people in our community, and they were unvaccinated. The hospitals are full which means individuals that need lifesaving surgeries, as one doctor put it, have definitely died as a result of no beds being available and there are NO elective surgeries anywhere that I know of. If you were on the fence, it is time for action. You can get vaccinated at local Pharmacies, Clinics, Urgent Care, in nearly every case all you have to do is show up.