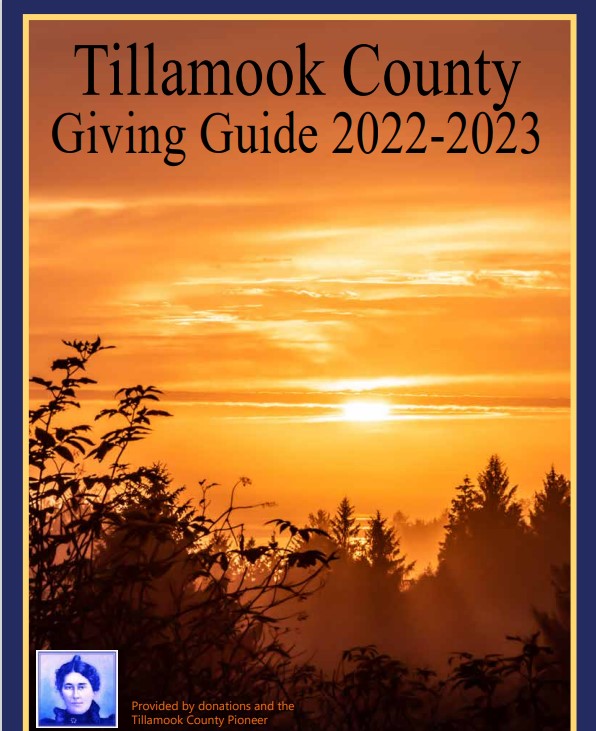 By Gordon McCraw, Tillamook County Emergency Management
August 30, 2021, 11:30am
Weather
An upper level low pressure area over British Columbia is causing the winds aloft to be from the southwest.  This is good because it is pushing the wildfire smoke to the northeast, away from our area.  There is an associated low pressure trough extending southwestward from the low that will help to thicken the coastal marine layer and clouds tonight that will give us a chance of light showers or drizzle through tomorrow morning.
The trough continues to drift off to the east tomorrow so things dry out again, but we stay on the cool side despite seeing a little more sun, highs near 64.  The marine clouds return tomorrow night, lows near 52.
Wednesday high pressure returns, and we see mostly sunny days thru Friday with highs warming to or near 70 by Friday, lows under mostly clear nighttime skies will be down in the upper 40s to near 50.
The models start to get a little mixed for the weekend, some keep the ridge a day or two longer, the others put a trough in the area, so we play the odds and say increasing clouds and a chance of showers for the weekend, highs in the upper 60s, lows in the mid and upper 50s.
COVID Update
The last report was for Friday, August 27, and in the OHA report Tillamook County had an additional 52 cases and one additional death.  This gave us 599 cases for the month which still has two more days, which is already 3 times higher than the previous peak we experienced in December 2020.  We have also had 8 deaths in the last 9 days.  For the first 18 months of COVID we only experienced 5 deaths.
Statewide, 85.6% of the new cases are unvaccinated people, in Tillamook County we estimate 73.9% were unvaccinated.  Our current test positivity rate is 21.6%, meaning, of every 100 people tested, over 21 will be positive for COVID.
So, what should you do, well, that's easy:
• Wear a mask properly (over mouth and nose) when indoors and in crowded areas,
• Keep 6ft of distance from those not in your immediate household,
• Wash your hands frequently,
• Make a plan to get a COVID-19 vaccine as soon as possible, if eligible and not yet vaccinated.